Trinity House has six Regional Grants Committees to support regionally-based projects that meet with Trinity House's charitable objectives.


Here is a snapshot of the support we have provided recently.


---
CatZero Humber
North
CatZero Humber is a charity dedicated to the support of people of all ages, including young people, families at the point of crisis, and Forces veterans, helping them into employment or training, or simply supporting them as they navigate their way through tough periods in their lives. The organisation looks for the barriers preventing people from turning their lives around, ultimately helping them to find ways to help themselves.
CatZero's unique way of working for the last decade, through a whole range of activities, tailored plans and by using the organisation's 72-foot Challenge yacht, has helped hundreds of people back into education, training, or simply on the path towards their goals.
The Challenge yacht is an important tool for the organisation, used to help participants with teambuilding, self-confidence, and cooperation. For some of the younger participants, the experience puts them into an environment that takes them away from peer pressure and the often-difficult confines of life back home.
The yacht is used for short, long, and exciting fundraising sails and underpins the values that are learnt on CatZero's programmes. There is a packed sailing schedule, when the season begins in March of each year, with voyages ranging from four hours in duration to eight days. There are 97 sails currently on the schedule for 2023, which is likely to increase. Fundraising sails offer the opportunity to corporate partners to experience a 'taster' voyage, while learning about CatZero and the work it does across the Humber region.
It is of crucial importance that the yacht is safe and well maintained, which is why a grant from Trinity House for the servicing of life rafts during a 2022 refit was gratefully received. It is vital that the vessel is kept in top condition, not only for the safety of everyone on board but to ensure the yacht's continued use by CatZero in the years ahead.
CatZero currently works in the areas of Hull, Grimsby, and Scunthorpe. For more information, visit www.catzero.org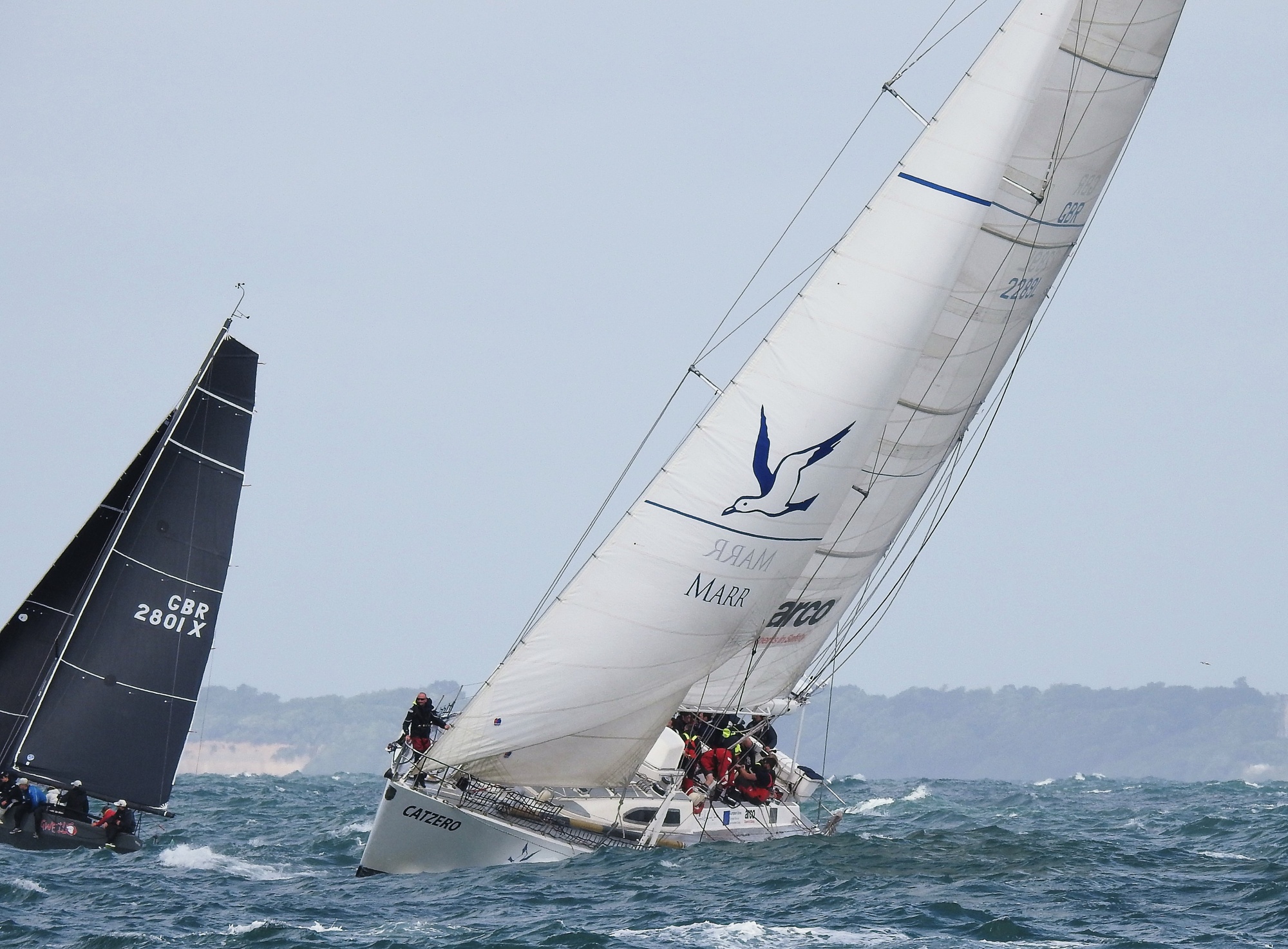 ---
Babbacombe Corinthian Sailing Club (BCSC)
South West
Babbacombe Corinthian Sailing Club is a 'not-for-profit' organisation with a beach club house, and boat park, on Oddicombe Beach, Torquay from where sailing activities take place with a mixed fleet of single and double handed dinghies.
The club operates for the benefit of around 400 members, including kayakers and juniors with an objective to provide, support and develop affordable sailing activities and opportunities for beginners and experienced sailors of all age groups and abilities and from all backgrounds from the local area and beyond.
The club sailing calendar includes three at-sea sessions per week in the sailing season from March to September. This includes evening and weekend sailing events with Friday evening dedicated to induction and development of a junior squad. During the winter months the club delivers off-water marine themed talks, courses, quizzes and training. BCSC is a Royal Yachting Association (RYA) affiliated training centre and relies exclusively on a team of volunteers, including; qualified sailing instructors; safety boat helms and crew; race officers and beach masters, all from the local community. The current team comprises over forty individuals.
We are extremely grateful to have received financial support from the Trinity House Regional Committee towards a project to deliver essential marine related training and education in order maintain and develop the skills of our volunteers and the training team. The project includes:
RYA First Aid. (1 day) Practical knowledge of first aid skills relevant to the marine environment.
RYA VHF SRC Radio. (1 day) Knowledge of equipment and understanding correct protocols for VHF communication and distress calling.
RYA Safety Boat. (2 days) Practical techniques for assisting capsized dinghies, kayaks or windsurfers, and recovery techniques for persons in the water.
We also aim to strengthen and enhance the skills of our core training team and provide them with appropriate teaching equipment. Currently, we rely very heavily on our Principal of Training and limited external supply but recognise a need to expand our own numbers in this important area of club activity. We aim to enhance both shore-based and at-sea training capacity and capability.
Whilst we are not commercially based or structured, nevertheless our officers and members do hold positions of responsibility and accountability. We recognise they should have the necessary training to deliver their roles effectively and efficiently as we operate at sea in many differing weather conditions where safety is our greatest concern.
Education and training for our volunteers is beneficial in improving confidence, understanding, leadership, clear communications, resilience, environmental appreciation and team work. We aim to deliver this within a safe, supportive and sustainable club managed framework, greatly assisted by the Trinity House Regional Committee.


---

Ocean Youth Trust South
South East
Ocean Youth Trust South was awarded a grant towards employing a Staff Cadet, a new post designed to offer paid work to a young person from a disadvantaged background who has the potential to excel in a sail training career but who does not yet have the skills and experience required for other jobs in the industry (mostly requiring qualified skippers and mates), and who would not be able to gain the required qualifications without support.
The grant enabled the charity to appoint a young person who had been unable to cope in mainstream school due to issues with mental health and anxiety, and attended a Pupil Referral Unit instead. This unit arranged Georgia's first sailing trip with OYT South, where she excelled and was invited back for additional training. Before being offered the Cadet post she had become a committed and enthusiastic volunteer with OYT South, and her confidence had increased beyond all recognition.
In her first season as Staff Cadet, Georgia completed RYA Day Skipper theory and practical qualifications as well as RYA Powerboat Level 2 and her GMDSS radio licence, passing an OYT South third mate assessment in May and being upgraded to second mate in September. She also a completed a winter refit on board the charity's 105-foot vessel Prolific and has developed an impressive array of practical skills. In her second full-time season Georgia should be building on her experience and gaining additional qualifications to the point where she is ready to move on to paid work as a first mate in sail training or skippering smaller vessels.
OYT South is enormously grateful for the Trinity House Regional Grant which helped to make the appointment possible. It has not only changed one young person's life beyond all recognition: it has also given Georgia the chance of a career in which she can inspire hundreds of other young people: there is a lot of focus on youth mental health at the moment and OYT South's Staff Cadet is a fantastic example of someone who has faced her own difficulties but is doing really well in her chosen career.
http://www.oytsouth.org/charity.asp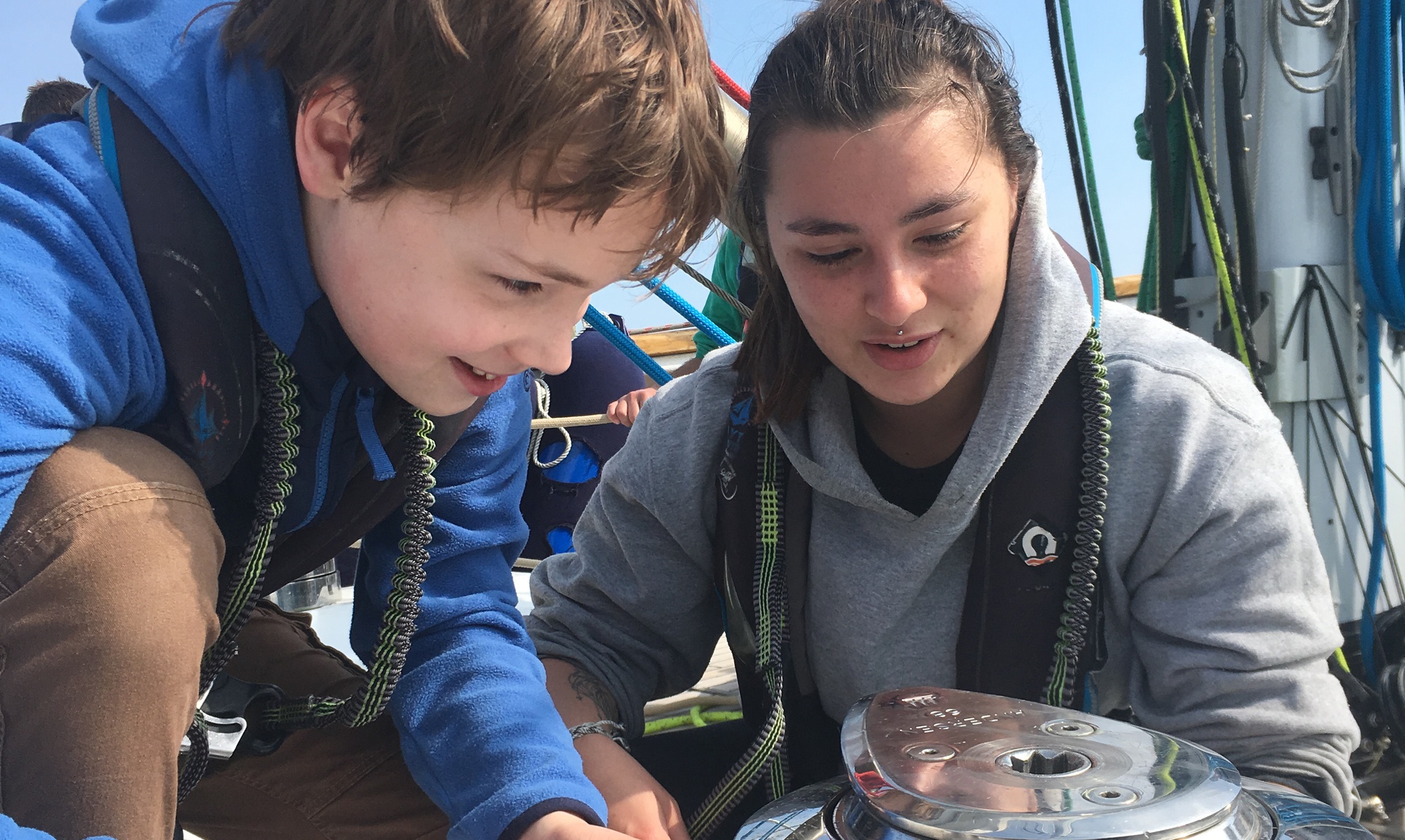 ---


CYE Sailing Centre
South east
CYE Sailing Centre is a multi-activity residential centre in Chichester Harbour, providing water sports and adventure activities, for over 2,000 children and young people and around 800 adults each year.
A crucial element in our successful delivery of this programme is our continual development programme for 10 trainees each year, mostly gap-year students aged 18-25. Over the winter they are trained to instruct and lead activities, from basic skill through RYA qualifications. Over the summer season, the trainees put their skills into practice and grow from assisting at to leading outdoor activity sessions. Throughout the season they are given opportunities to lead-grow-develop. They are debriefed by a senior activity leader after every session, and have regular overall personal progress reviews.
We are extremely grateful to have received a Trinity House Regional Grant towards our trainee development programme. Lucy, one of the Centre's Assistant Lead Instructors said "Over the past 2 years I have become a senior instructor in sailing, and a level 2 coach in paddling. These 2 qualifications enable me to take groups of all ages onto the water, teach them how to sail, kayak or canoe for the first time, or enable them to develop their skills and gain qualifications in both disciplines. Personally, gaining these qualifications has taught me so much. Understanding the difference between teaching on a subject and then building a relationship with someone to help coach them best to their individual needs carries so many versatile skills. I have mainly noticed growth in my communication and people skills. For example, using empathy and observation to understand how an individual takes in information and learns is a big part of being a coach. Then using this knowledge to better communicate to someone really helps them achieve, and enabling others to achieve is something I grow more and more passionate about. Developing these new skills in myself every day and finding new areas of coaching I love is having a big impact on how I am shaping my future.
"I have recently taken up a new role, I am now a manager to the trainees who are here for their gap year at CYE. I strongly believe that the skills grown in me through my previous qualifications have equipped me well for this role. I am still learning but the ability to communicate well and use empathy to help develop people has been an amazing base to learn from, both on and off the water."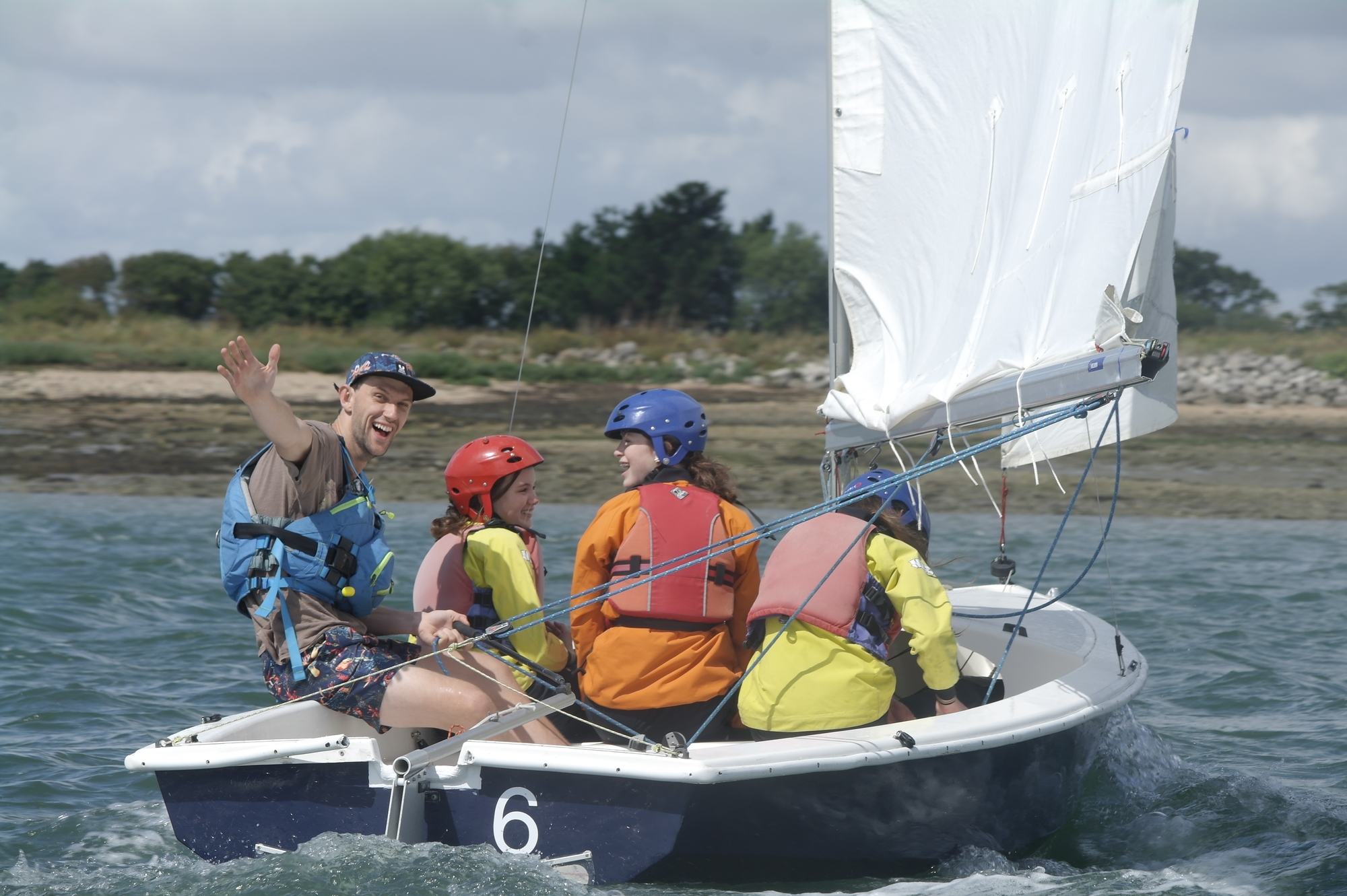 ---

Roseland Youth Sailing Trust
South west
"We are indebted to Trinity House for their financial support which has helped us to deliver free sailing lessons to 18 schools in Cornwall this year, including children from some of the most deprived neighbourhoods in the country. Learning to sail gives young people the gift of confidence, self-esteem and skills of value in whichever career they choose. Together we are creating opportunities, changing lives and transforming communities."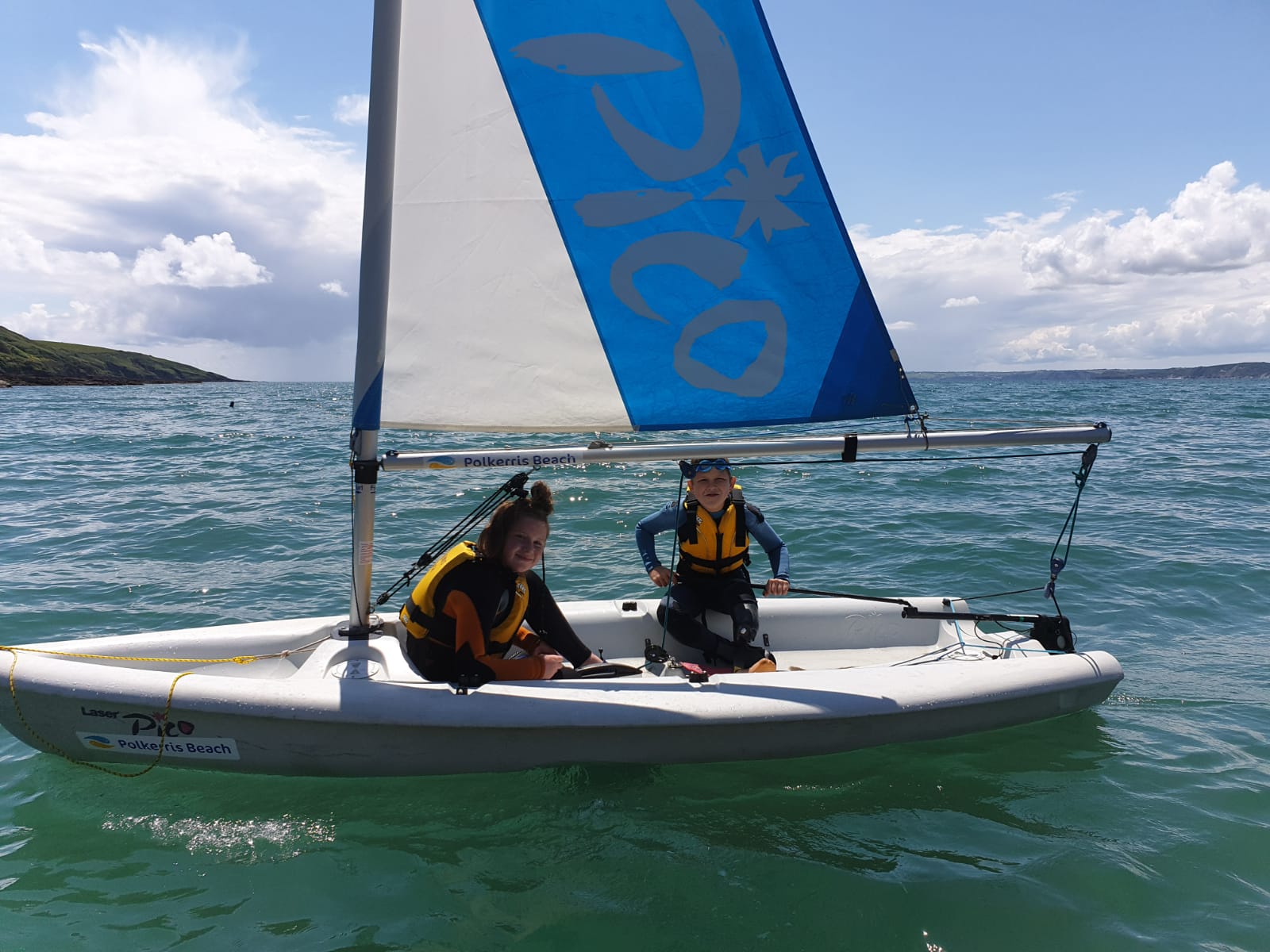 ---
Steamship Freshspring Society
West
"The valuable support of Trinity House has enabled us to considerably expand the work we do with schools, particularly on board the ship, with new creative activities linked to engineering and maritime. We now have a much better level of interpretation material, projection equipment a better presented wheelhouse for use as a classroom. For winter months we have been able to install electric lighting which operates from wind and solar power. This adds considerably to our ability to educate young people in renewable energy."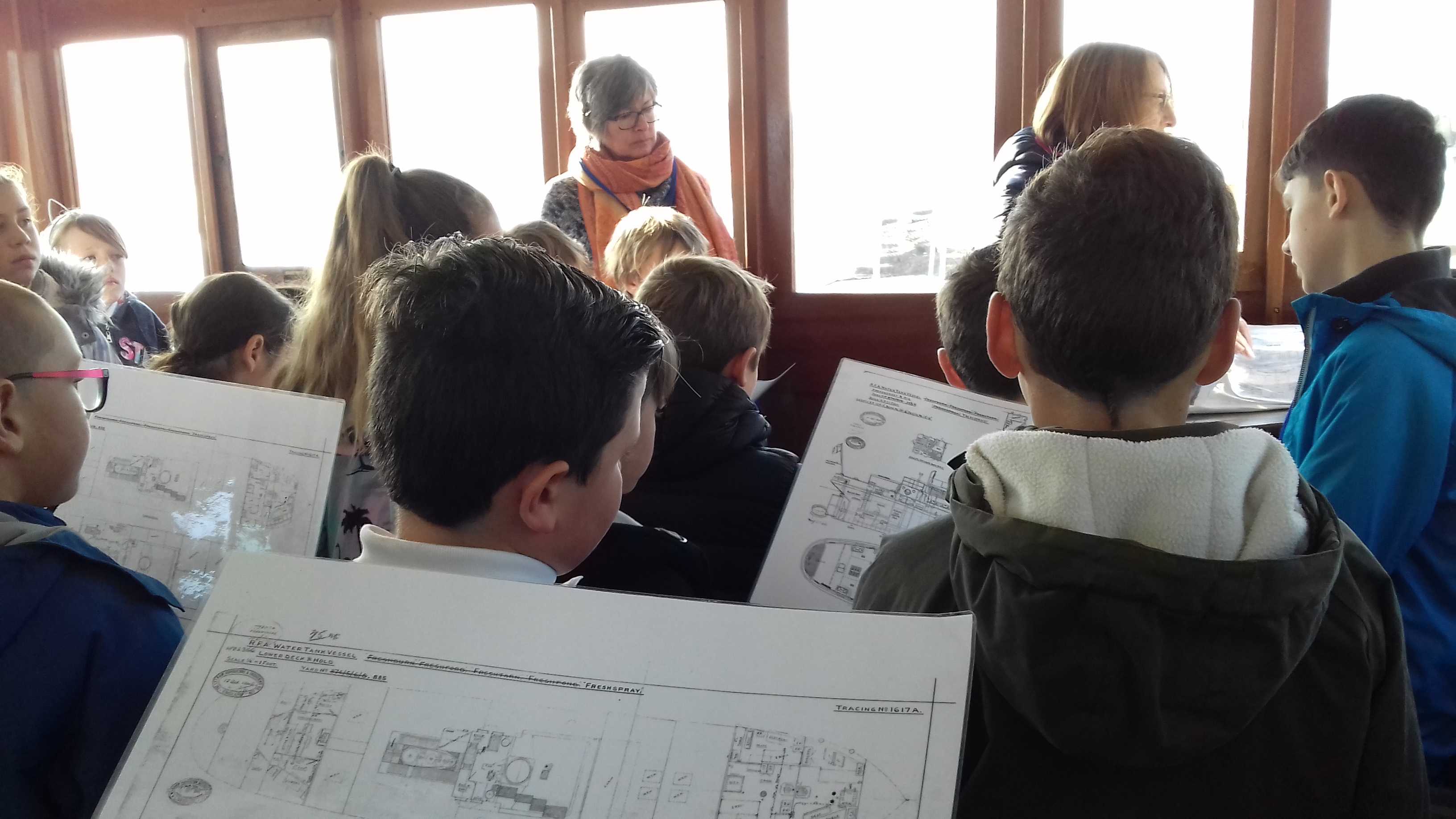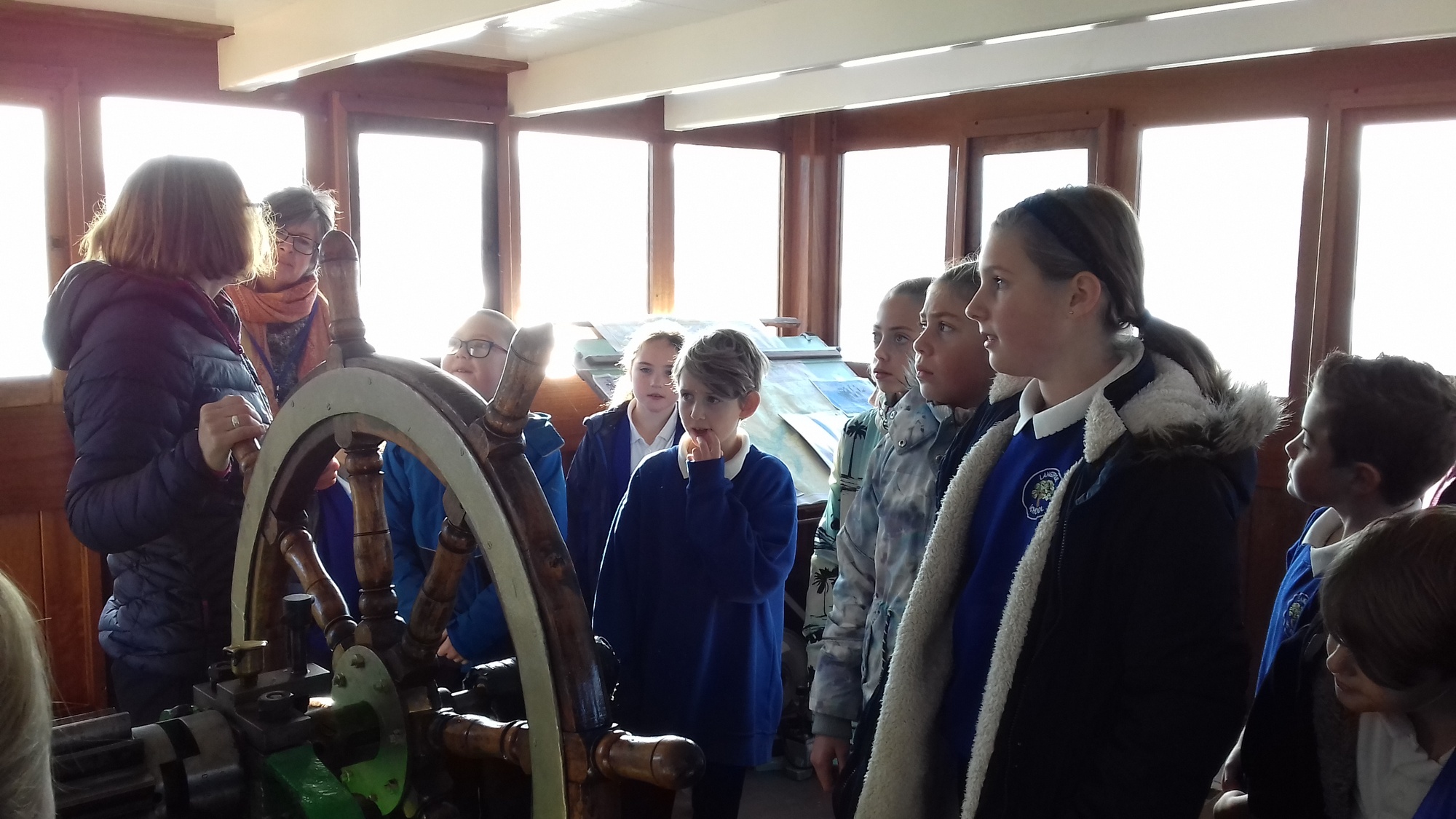 ---