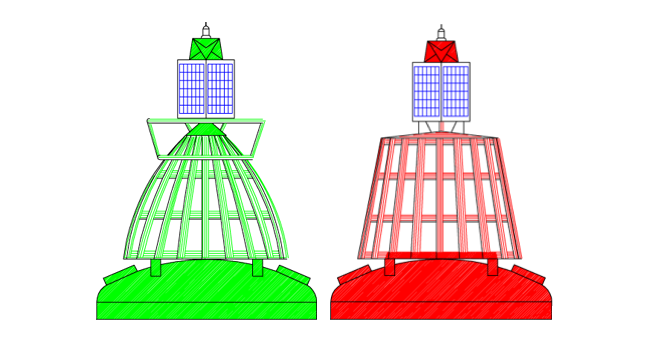 ---
Used generally to mark the sides of well-defined, navigable channels.
They are positioned in accordance with a Conventional Direction of Buoyage and they indicate the Port and Starboard hand sides of the route to be followed.
A modified lateral mark may be used at the point where a channel divides to distinguish the preferred channel - the primary route or channel - that is so designated by the competent authority.
Colour of lateral marks
They are coloured red (Port Hand Marks) and green (Starboard Hand Marks).
A starboard side lateral mark buoy being lifted for cleaning aboard THV Galatea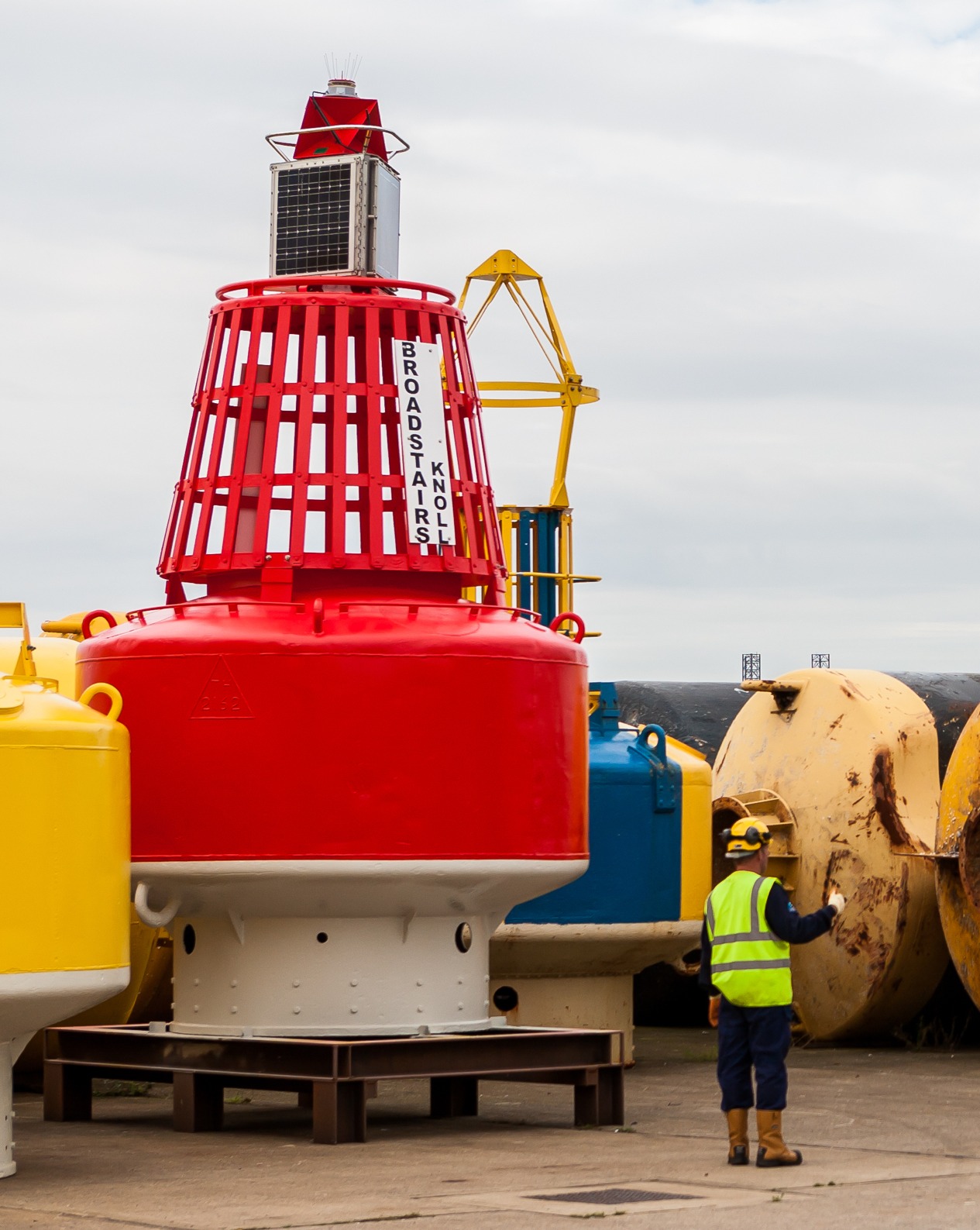 A type 2 port side lateral buoy at our yard in Harwich
---
Buoy services
Buoys are available for hire, contact us for more information.