Trinity House is available on an exclusive basis
A suite of five rooms of varying sizes makes it a very versatile and special venue.
For wedding receptions we would recommend:
on arrival of the guests champagne to be served in the Court Room with a service bar in the Luncheon Room
wedding breakfast served in the Library over looking the Tower of London
later on a late bar/buffet served in the Reading Room while dancing can take place in the Pepys' Room.
These rooms interconnect with the Library, ensuring that no displacing of guests is required.
Photos can be taken on the magnificent Samuel Wyatt staircase or perhaps, on a sunny day, outside in Trinity Square.
St. Olaves church in Hart Street is an easy 200 yard stroll away and is the church Trinity House uses for its annual Trinitytide Anniversary, after the Master has been elected.
Civil Weddings can take place in the Library overlooking the Tower. This will then be turned around to be ready for the Wedding Breakfast. Civil Weddings can also take place in the Court Room.
Contact details
Islington and London City Register Office
For civil marriages please contact 020 7527 6350/6351 or islingtonandlondoncityregistrars@islington.gov.uk
The Revd Bertrand Olivier Vicar, All Hallows By The Tower
If you are interested in getting married at All Hallows by the Tower, please contact him via email: bertrand@ahbtt.org.uk
Address: Byward St, London EC3R 5BJ
St Olaves
If you are interested in getting married at St Olaves, please contact sanctuaryinthecity@me.com
Address: 8 Hart St, London EC3R 7NB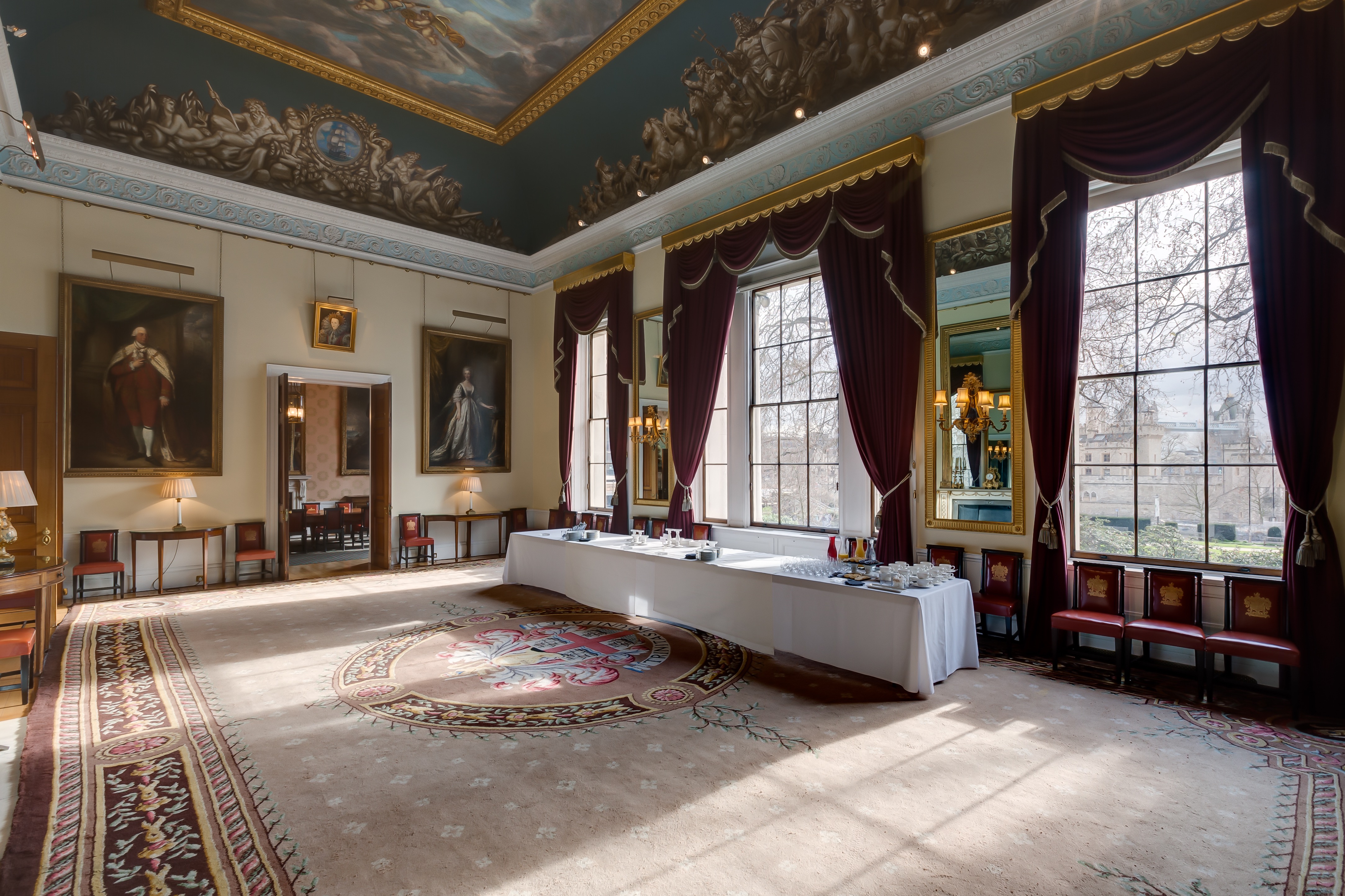 The intimacy of the House will ensure that your guests feel very much at home.