The east coast of England is an ideal location for the offshore wind business with shallow waters and strong winds. The southern North Sea region is already home to the greatest concentration of UK's offshore wind farm energy production. It now provides enough electricity to power more than 8 million homes - almost a third of a nation's households.
The ports of Great Yarmouth, Lowestoft, Harwich and Wells have become key hubs for assembly, construction, operations and maintenance for the sector. From turbine pre-assembly and installation, to providing support services, the renewable energy industry is bringing a major boost to over 800 supply chain companies in the region.
Orsted Energy
In 2017 Trinity House were approached by Orsted Energy to provide a quotation for the hire, installation, maintenance and removal of demarcation and mooring buoys at Hornsea Project One Offshore Wind Farm.

The demarcation buoys were had to comply with statutory requirements and allow general shipping to navigate safely in the vicinity of Hornsea One construction site. The position of buoys also had to allow vessels involved in the construction phase to operate safely and unimpeded. Three mooring buoys were required for use by the project's crew transfer vessel.
This commercial requirement was the largest for Trinity House to date consisting of a total of 27 buoys;
4 x North Cardinals
4 x South Cardinals
3 x West Cardinals
3 x East Cardinals
10 x Special Marks
3 x mooring buoys.
The buoys were required to have range of 5 nautical miles and meet IALA availability standards.
They were deployed at water depths of between 23-28 metres and suitable for crew transfer vessels, with displacement up to 200 tonnes in significant wave heights up to 3mHs.
Rising to the challenge
The quantity of buoys presented a clear challenge. Trinity House reacted in a positive and professional way with skilled technicians at both Swansea and Harwich depots mobilised.
Through efficient working practices and high levels of productivity we were able to support Orsted Energy to prepare this large quantity ready for deployment in September/October 2017. The buoys were deployed in two tranches using THV Galatea, our 84m long vessel that has capacity to hold 16 buoys on deck.
The expertise of the crew allowed for deployment to be planned in the most time efficient way with initial deployment completed with a total of only 7 days on site.
Trinity House continue to support the customer with ongoing buoy moves, annual maintenance and planning for the most cost-effective schedule for discontinuation.
Collaboration
This project is an example of Trinity House staff carrying out successful collaborative work utilising experience and expertise from buoy yards, SVS and many ashore teams and departments.

---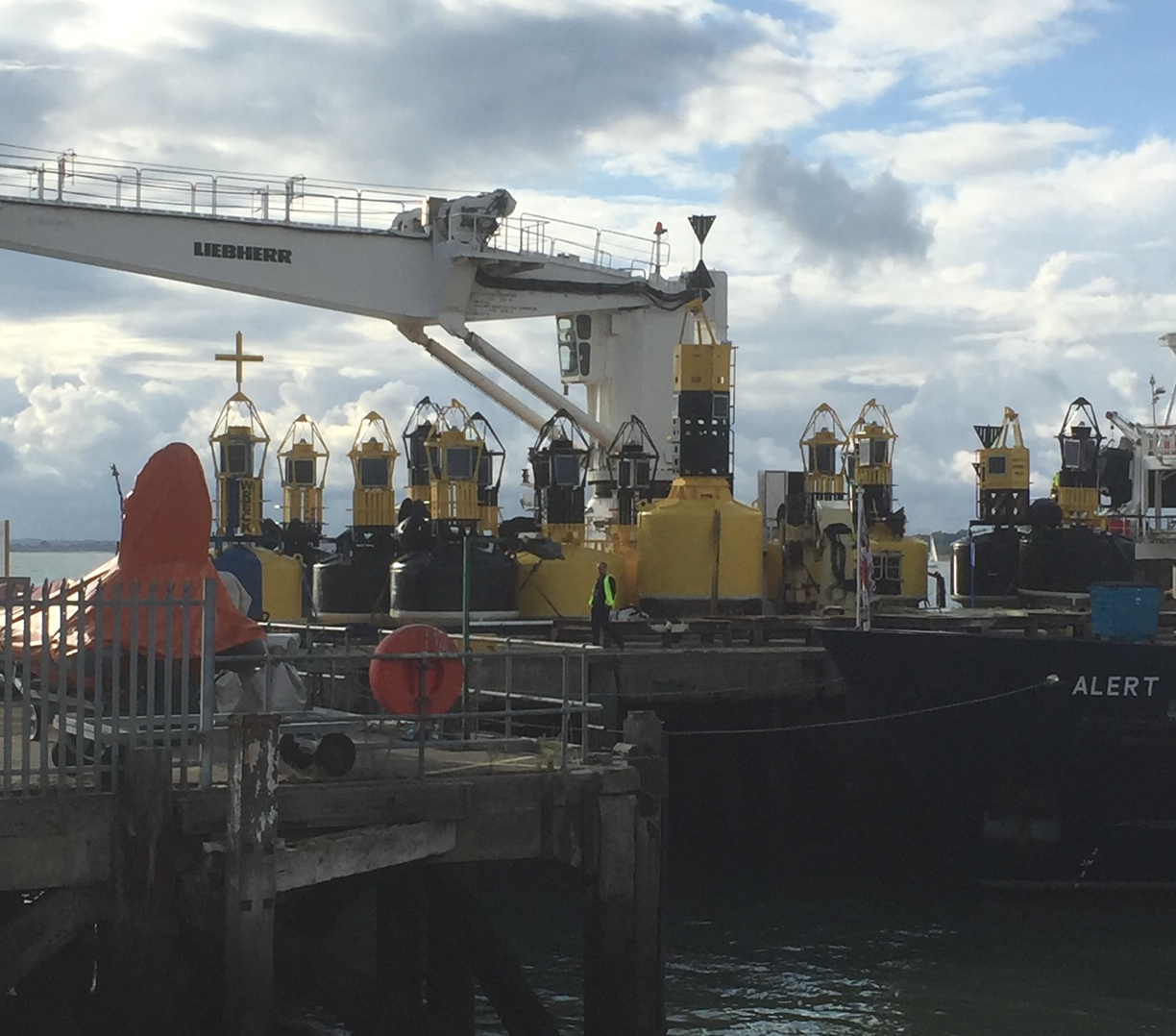 Orstead commissioned buoys aboard THV Galatea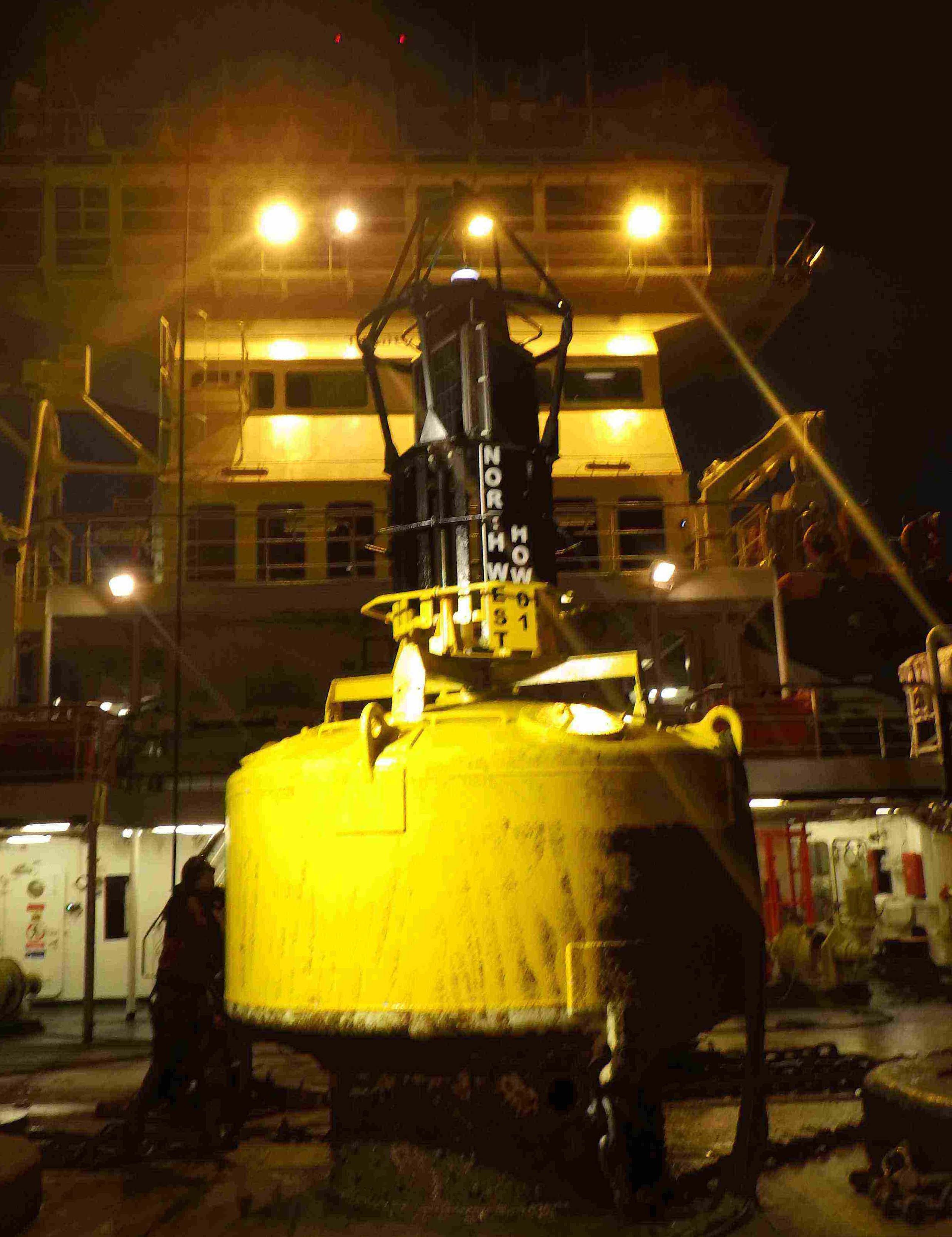 HOW01 aboard THV Galatea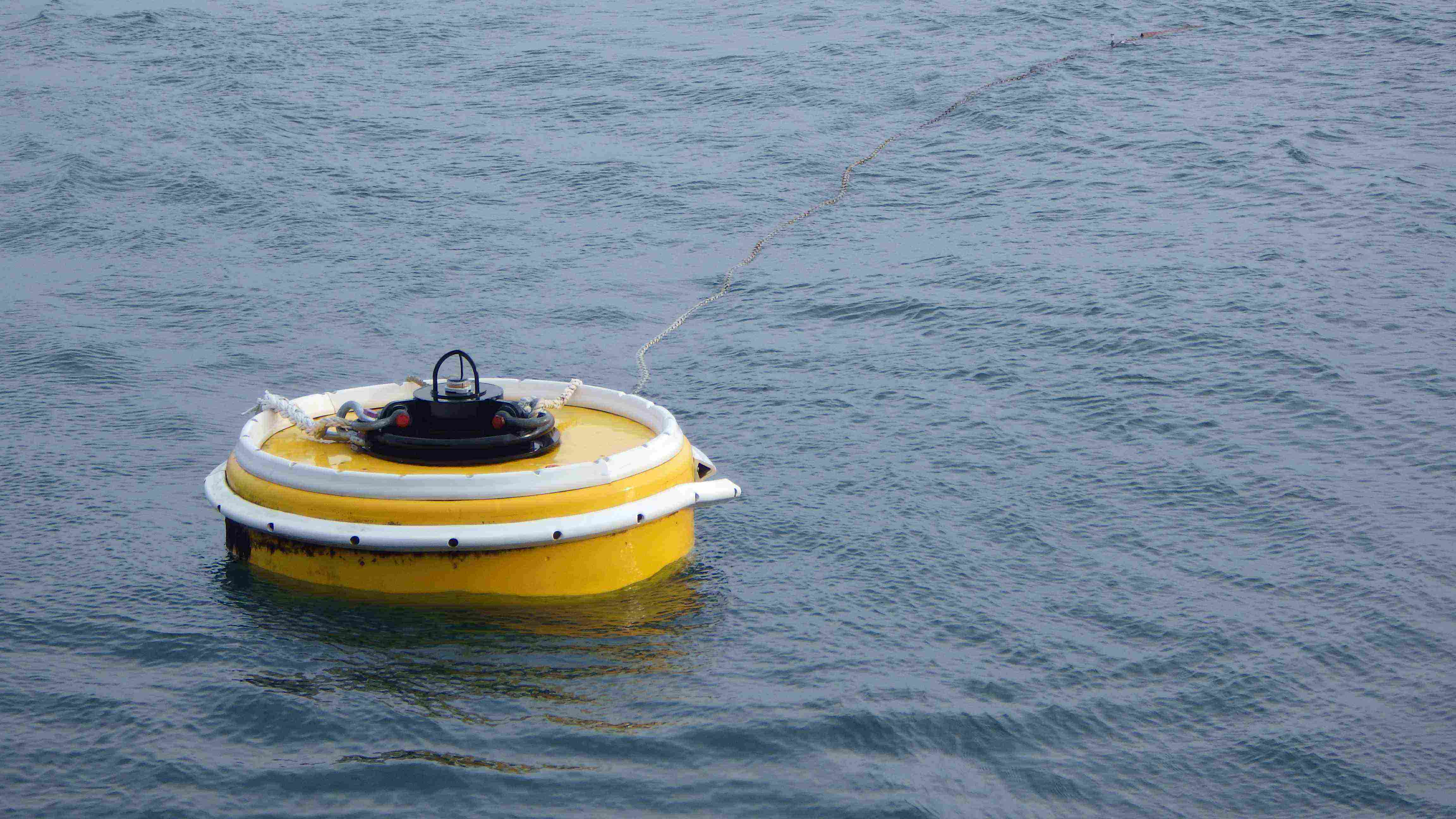 Mooring buoy in position at Hornsea Project One Offshore Wind Farm