Trinity House is pleased to have supported Dwr Cymru Welsh Water since 2006, inspecting and maintaining their estate of buoys and beacons on an annual basis.
Dwr Cymru Welsh Water is a 'not-for-profit' utility company which has been owned by Glas Cymru since 2001. They are committed to the effective operation of local Aids to Navigation (AtoN) through their entire lifecycle.
Buoy maintenance
Every year Trinity House vessels inspect 27 buoys located from Cardiff in South Wales to Llanduno in North Wales.
Each buoy is lifted to deck where a thorough inspection of the lantern and mooring system is undertaken. The buoy is then water-jetted to clear marine growth before being re-deployed in the assigned position.
These buoys are used for a variety of utility company purposes such as marking sewage outfall pipes, marking other outfall pipes and marking water mains pipes.
Beacon maintenance
Our team from MV Mair inspect 49 beacons, many of which are not readily accessible.
Beacons are aids to navigation that often indicate a special area or feature as opposed to marking channels or obstructions, in this case often marking pipelines and outfalls. These can be unlit providing only a daymark. Welsh Water beacons present a different challenge with a large number having to be accessed by road rather than sea. Trinity House have found ways to overcome the complexities presented by these unique locations even attending by bicycle where necessary!
Once they arrive at a beacon, the team will scrape and paint the beacon and leave ready for another 12 months.
Condition survey reports
On completion of attendance a report is prepared on the condition of each buoy and beacon. When equipment is found to be defective or approaching a state where ongoing effectiveness cannot be assured, we propose and cost a course of remedial action.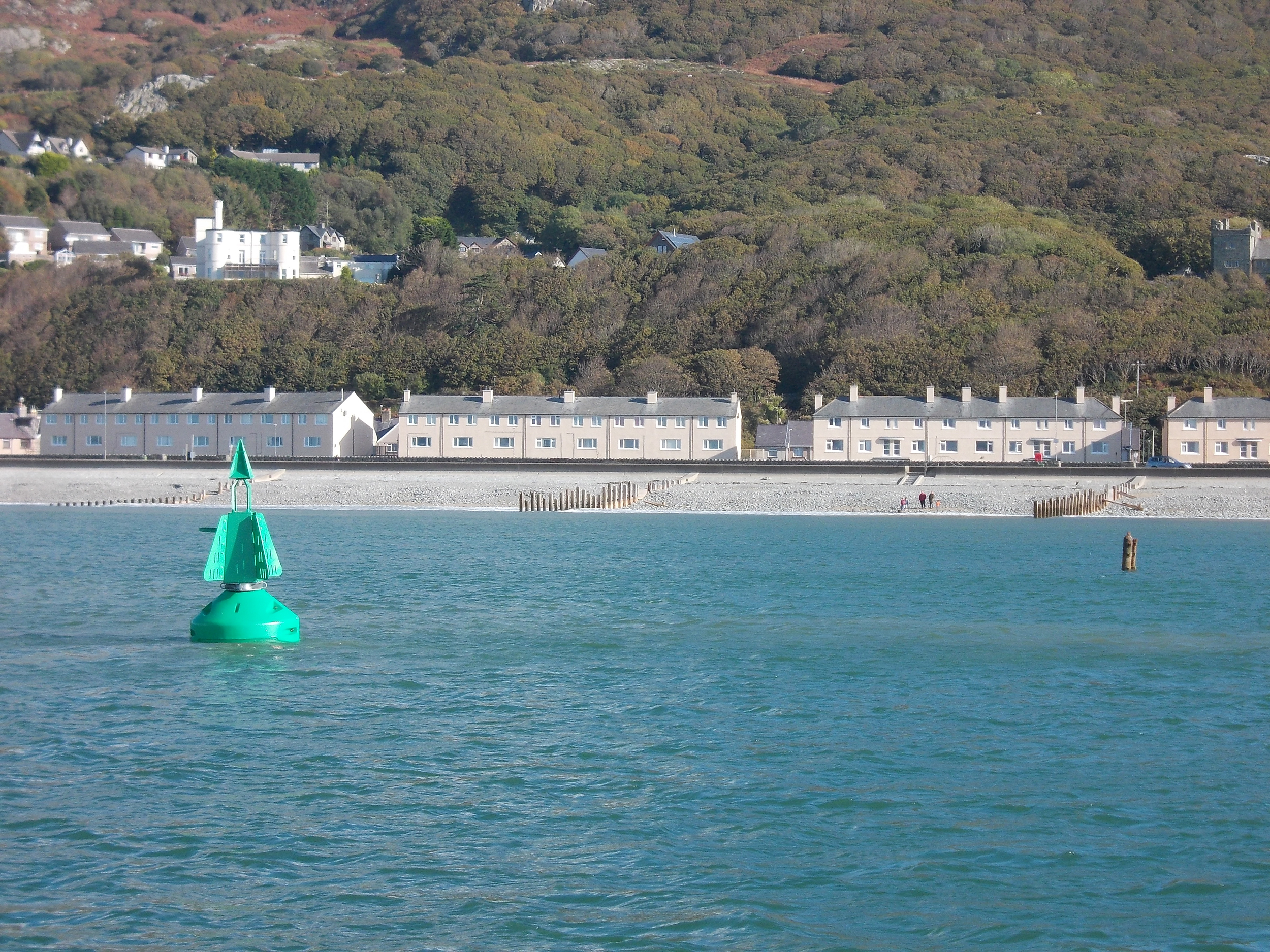 Barmouth beach outfall buoy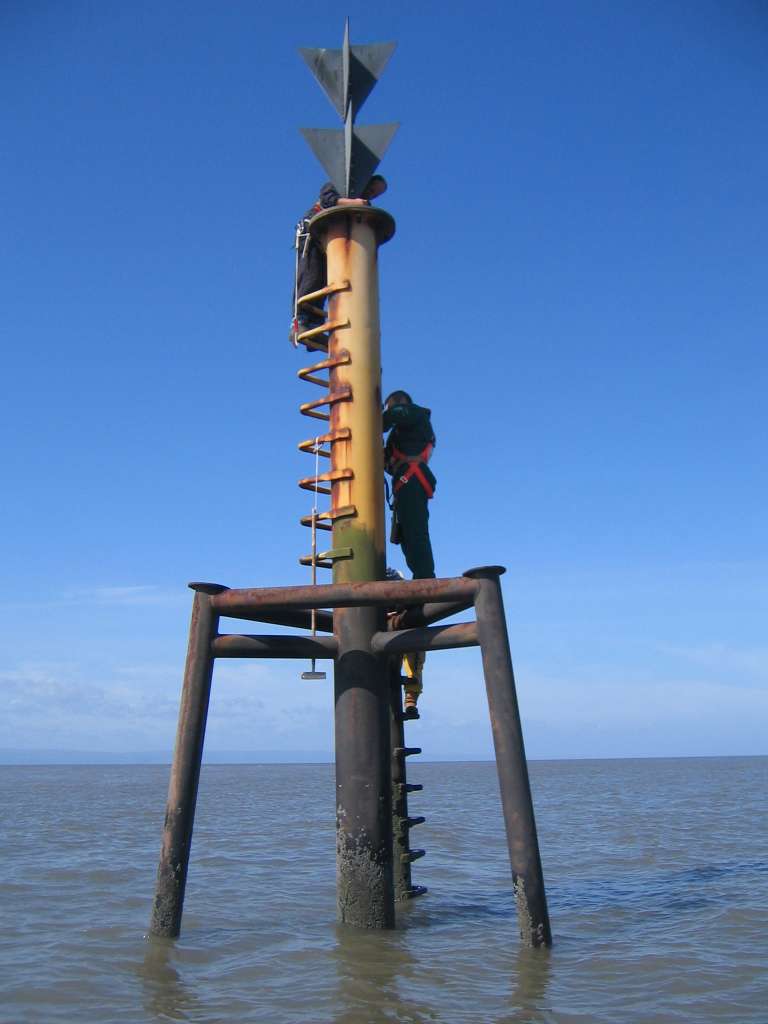 ---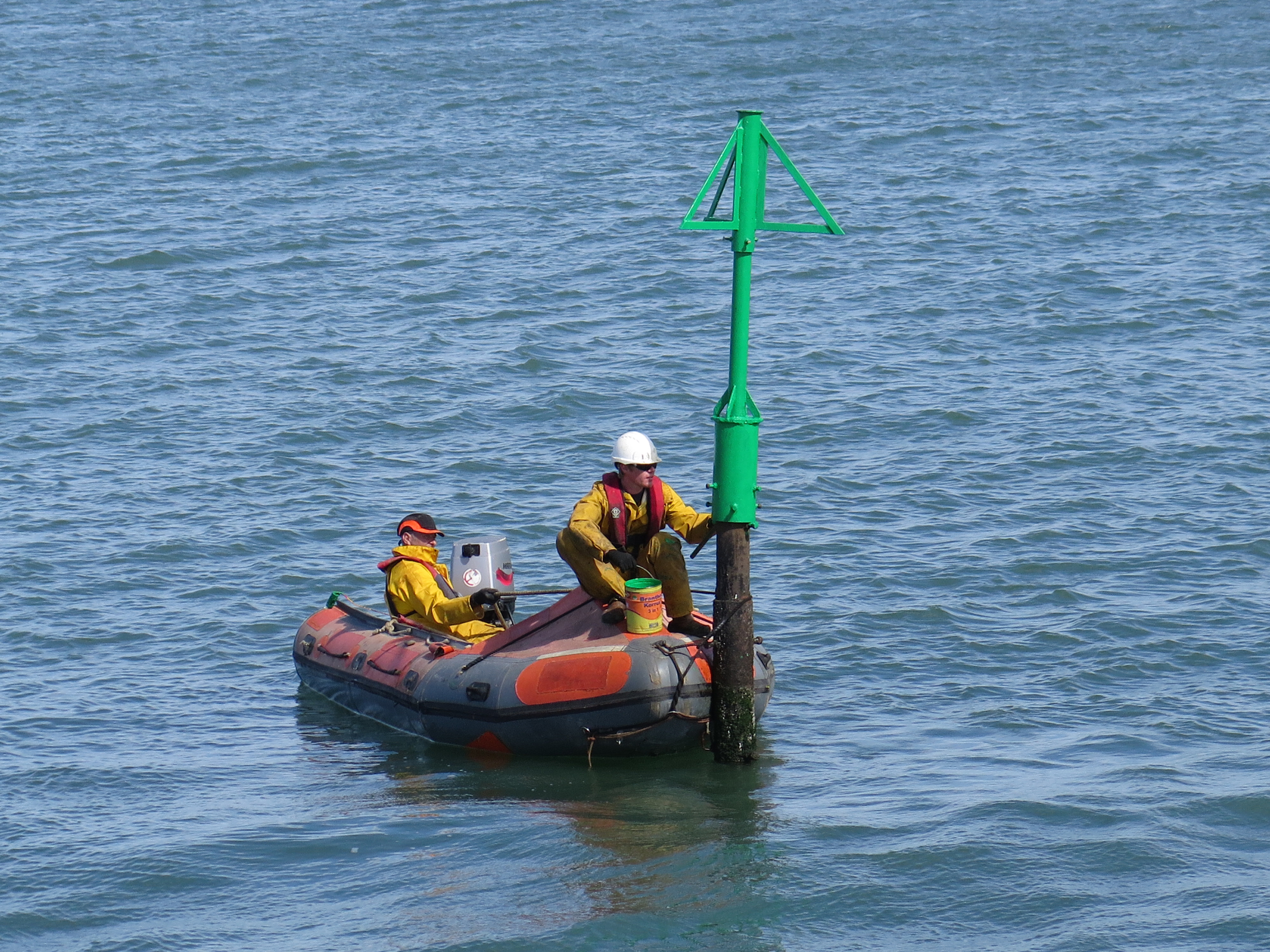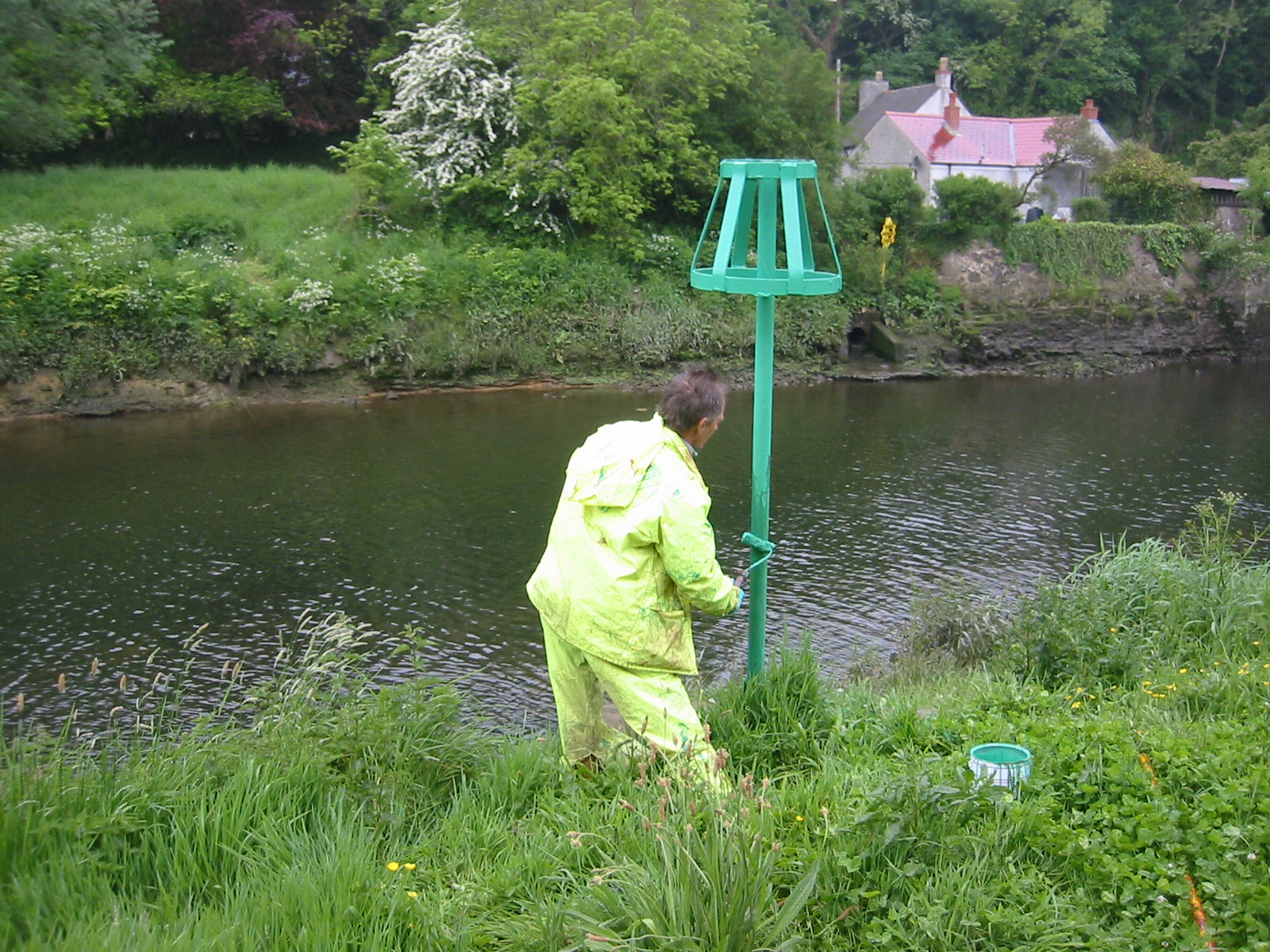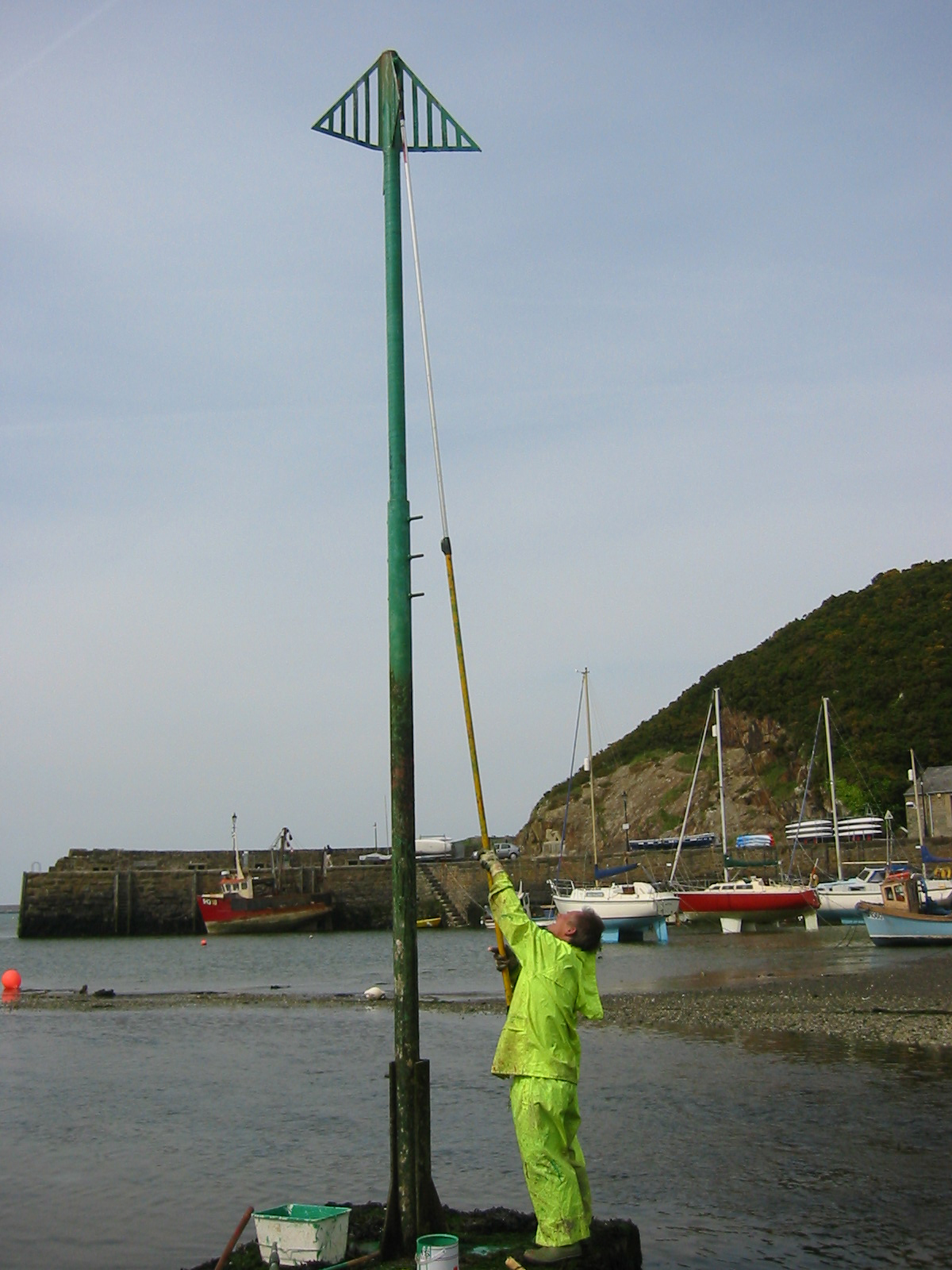 Beacon maintenance at various locations for Dwr Cymru Welsh Water