Q & A – Up close and personal with Captain Ben Lankester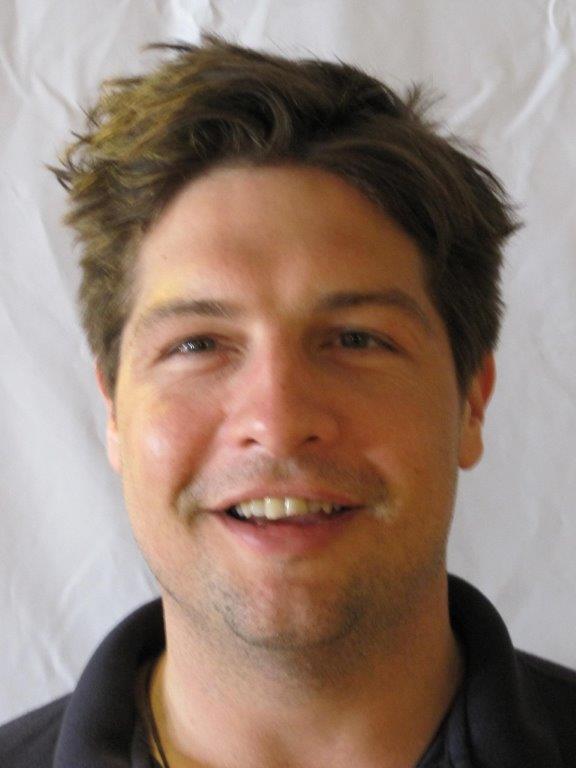 WHO ARE YOU? Benjamin Edward Nicholas Lankester, Husband, Father, Son, Brother, Captain, Skier, Hiker, Mountain Biker, Cook.
WHAT IS YOUR ROLE? Master, THV Patricia.
WHAT IS YOUR BACKGROUND WITH TRINITY HOUSE? I started in June 2005 as an agency 3/O on a temporary contract. Since then I have worked my way up to Captain, gaining experience on all 3 vessels in the fleet.
WHAT BROUGHT YOU INTO THE INDUSTRY? I had come through an apprenticeship ashore repairing inflatable boats and servicing life rafts but didn't see this as a lifelong career choice. An ex RFA Petty Officer who I was working with suggested the merchant navy as a route to take to gaining a worldwide recognised qualification and that seemed an attractive option.
WHEN YOU WERE YOUNGER, DID YOU THINK YOU WOULD BE IN THIS CAREER? No. I wanted to be a lawyer until I realised I didn't want to study forever to get a job!
WHAT SPECIALIST QUALIFICATIONS DO YOU HOLD AND WHAT SKILLS ARE VITAL TO YOUR JOB? Apart from being qualified as a Master Mariner, my training as a Dynamic Positioning Operator (DPO) is a vital skill to carry out the job in the modern world.
WHAT IS THE BEST PART OF YOUR JOB? Ship handling.
….AND THE WORST? Sending the crew out to work in wet weather.
GREATEST ACHIEVEMENT IN YOUR CAREER? I was never the most ambitious or in any rush to get to the top but becoming Master is without doubt my greatest achievement.
IF YOU WERE TO RESTART YOUR CAREER AGAIN, WOULD YOU DO ANYTHING DIFFERENTLY? No. Mistakes have been made but lessons also learnt. I maybe would have liked to have had a bit more variety in my cadetship rather than just dredging work but with hindsight, the coastal navigation learnt there has been priceless for my time served with TH.
WHAT DO CONSIDER TO BE THE MOST IMPORTANT AID TO NAVIGATION INNOVATIONS IN THE LAST 30 YEARS? Solar power is clearly the best innovation helping us to be more sustainable but also more efficient.
HOW DOES YOUR ROLE IN UNDERTAKING COMMERCIAL WORK BENEFIT THE WIDER ORGANISATION? Commercial work helps to secure future income for the GLF but also gives us an opportunity to demonstrate our professionalism to industry in the marine environment.
WHAT HAS BEEN YOUR BIGGEST CHALLENGE WHILST ON COMMERCIAL OPERATIONS? Buoy work is our day job and although we can prepare thoroughly for the work to be carried out, there is always the chance for unfamiliar situations to arise due to different equipment found and working in new areas.
Windfarm work has proven the most challenging due to the unique nature of the work to be carried out. Removing generators from wind farm turbines using the ship's crane was very tricky and laying concrete mattresses over exposed cables was an interesting practice to carry out.
WHAT IS THE BIGGEST REWARD? Carrying out work that maybe isn't the routine day job and doing it well.
WHAT ARE YOUR BIGGEST CONCERNS ABOUT BEING A CAPTAIN RESPONSIBLE FOR COMMERCIAL CONTRACTS? They would be the same concerns as any job really. Getting things done in the correct way and to the best of our capabilities.
CAN YOU TELL US ABOUT THE MOST RECENT COMMERCIAL WORK YOU HAVE BEEN INVOLVED IN? Two jobs which quickly followed each other and which were completely different were the Humber and Hornsea Windfarm contracts. The Humber approaches buoy maintenance was interesting because we hadn't worked on these stations before so were unsure to as to what exactly we would find with regards to their condition. I had also not worked at the river mouth before and the tidal streams in that area were very interesting to work in. The Hornsea contract in contrast consisted of all our own equipment with our own records. This left the uncertainty of the project out, the challenge here was the scale. 19 buoys to attend which mark the boundaries of a large windfarm is time consuming and we did well to complete it in 5 days.
TELL US AN INTERESTING FACT ABOUT YOUR JOB THAT MOST PEOPLE WOULDN'T KNOW? Buoyed channels provide safe passage for ship's to bring trade into Great Britain, an Island nation. That trade equates to 95% of all the goods that are imported.
WHAT'S YOUR FAVOURITE….
…COLOUR Purple
…FILM Lord of The Rings Trilogy
…TV PROGRAMME Game of Thrones
…BOOK Jonathan Strange and Mr Norrell
…MEAL Very hard to pick one!
…BISCUIT Ginger Nut
…HOLIDAY DESTINATION Costa Rica
…JOKE I'm terrible at telling jokes so won't try now. I do have a favourite saying though, "love many, trust few, always paddle your own canoe".
IF YOU WERE A SUPERHERO WHAT POWER WOULD YOU HAVE AND WHY? I'd quite like to fly so it would have to be Superman.