Trinity House maintain and manage buoys as part of our statutory work as the General Lighthouse Authority. We utilise the same knowledge and expertise to provide services to commercial customers through our buoy life cycle programme. Maintenance at sea and on shore is part of our turnkey buoy rental service.
Trinity House buoys are moored to the sea bed using a sinker constructed from cast iron with weights varying between 1 tonne and 8 tonnes.
The sinker is placed on the Assigned Position (AP). The weight of the sinker and the length of chain used to moor the buoy depend on several factors including the type of buoy, depth of water, strength of tide and the exposure of the buoy.
Most Trinity House buoys have two mooring eyes to which shackles are attached to two pieces of chain forming a bridle. The bridle runs down to a swivel which allows the buoy to rotate and prevents the bridle from being twisted and dragging the buoy under the water. From the swivel, a length of chain (known as a riser) runs to a sinker on the sea bed.
The integrity of the mooring eyes is paramount in keeping the buoy operational at sea and in its assigned position. When a buoy comes ashore after 6 years at sea, it goes through a thorough refurbishment at one of our buoy maintenance facilities in either Harwich or Swansea.
The attention to detail for each component part is demonstrated below with the process for refurbishment of the mooring eyes.
The Mooring eye is grit blasted to SA2.5 Surface Preparation Standard.
The technician will check the existing wear on the eye for porosity or previous weld defects before deciding whether further action is required. If any issues are identified, the area can be removed with oxy fuel cutting, arc air gouging or gouging electrodes and ground clean for welding.
The next stage is for profiles to be built up in layers using MIG (A18 wire) or manual arc welding with low Hydrogen electrodes to BS 4872.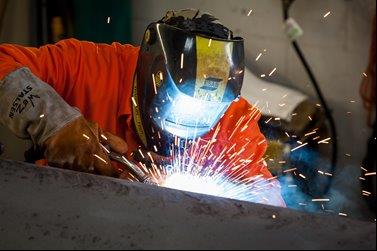 The orientation on older Type 2 buoys allows wear to take place in the same spot; Trinity House mitigate this issue by using extra layers of weld in this area which gives a larger wear point, normally 5 - 10mm extra on diameter or original profile.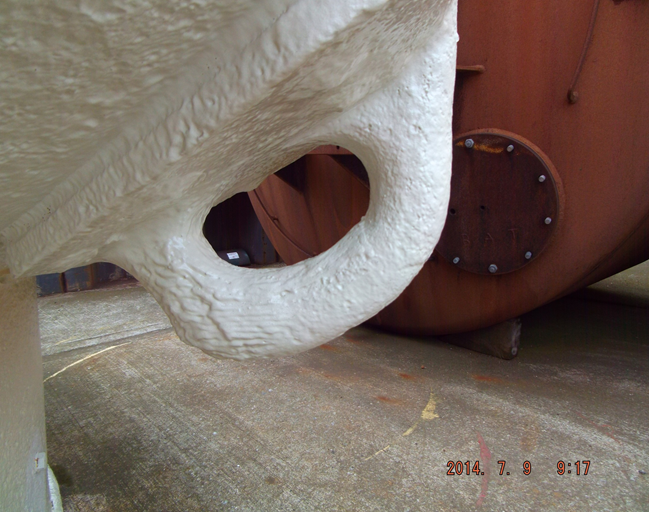 Our newer Type 2 buoys have a different orientation allowing wear to extend over a larger area. This area requires weld layers built to a profile of no less than 90mm diameter.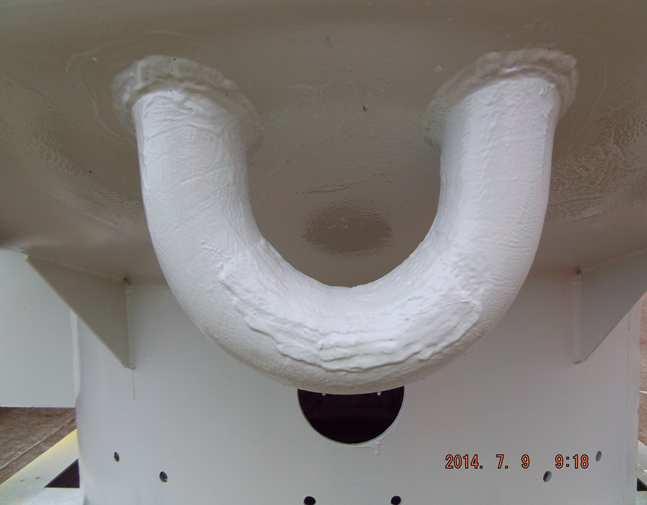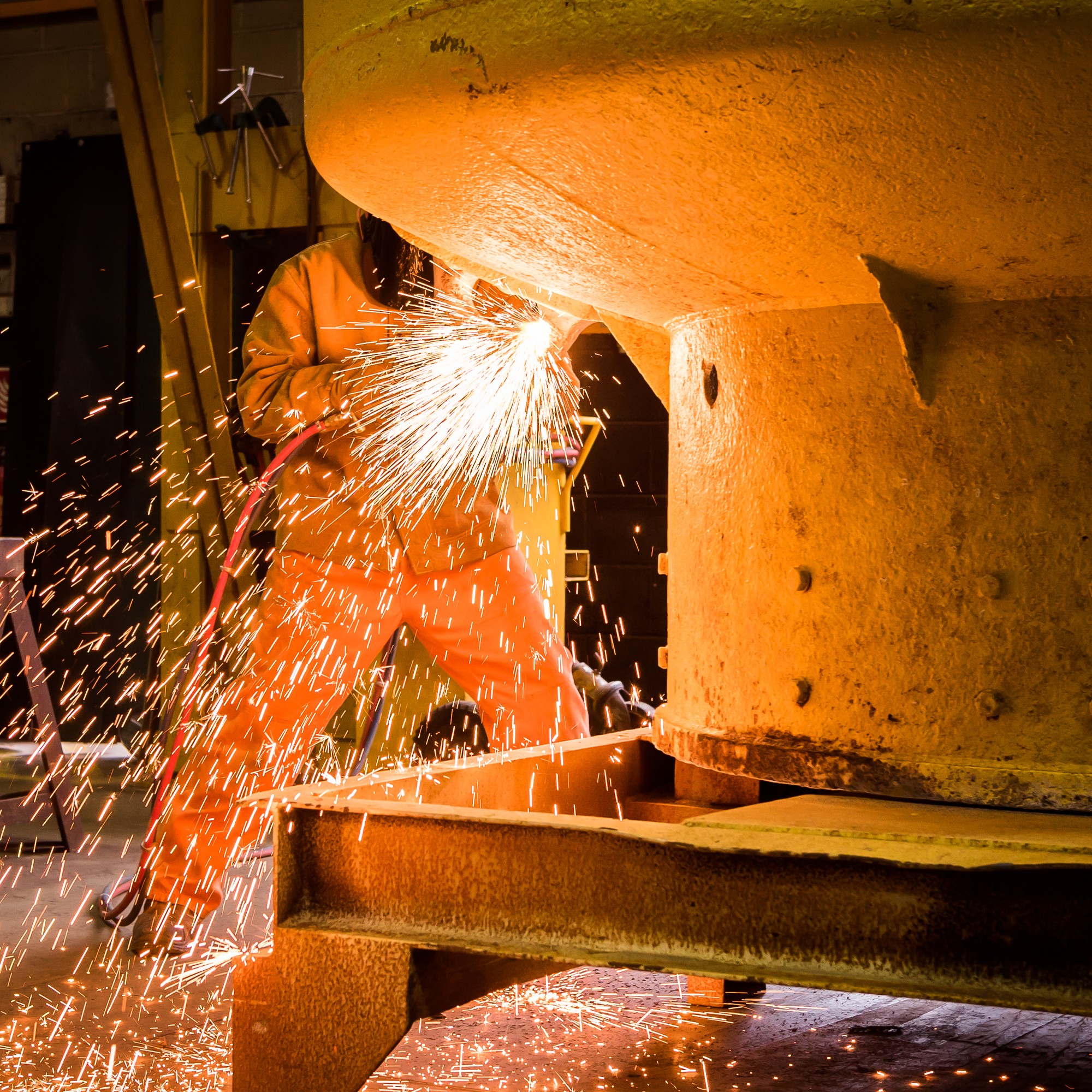 Trinity House prides itself on the high standard of work in all areas of our organisation. In this process for refurbishment of mooring eyes, the requirement for all welds to be neat with a smooth and even finish is stressed and works are conducted to Welding Standard to BS 4872.
Safety is of paramount importance and appropriate personal protective equipment is used throughout. For this task this will include overalls, safety footwear, ear protection, eye protection, welding visor, and welding gauntlets and face mask.
For further details on any of our Commercial Services, please contact commercial@trinityhouse.co.uk