---
These Emergency Wreck Buoys provide a clear and unambiguous means of marking new wrecks. They are used as a temporary response, typically for the first 24–72 hours.
Colour of emergency wreck marks
Coloured in an equal number of blue and yellow vertical stripes and are fitted with an alternating blue and yellow flashing light.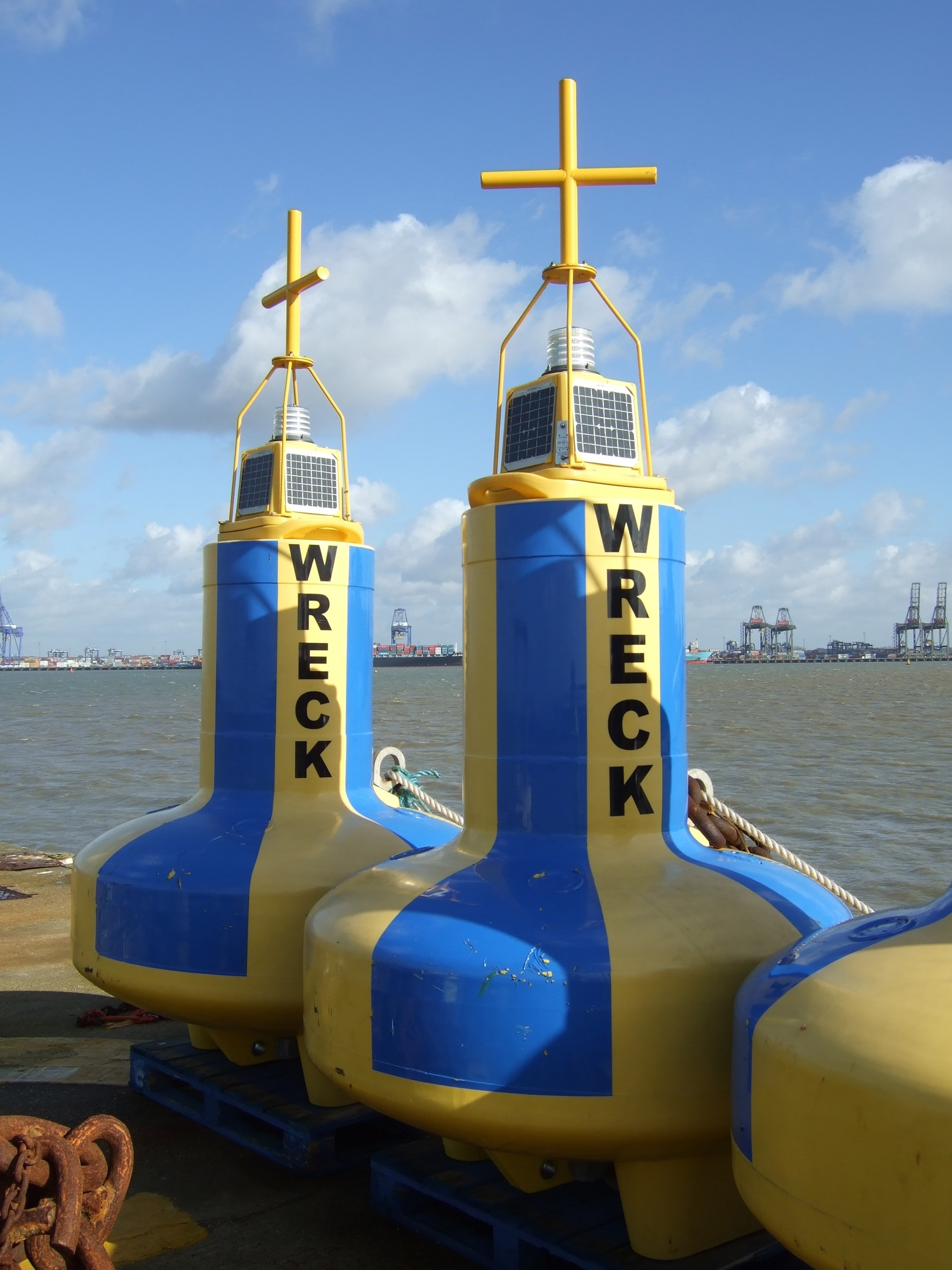 Class 3 emergency wreck buoys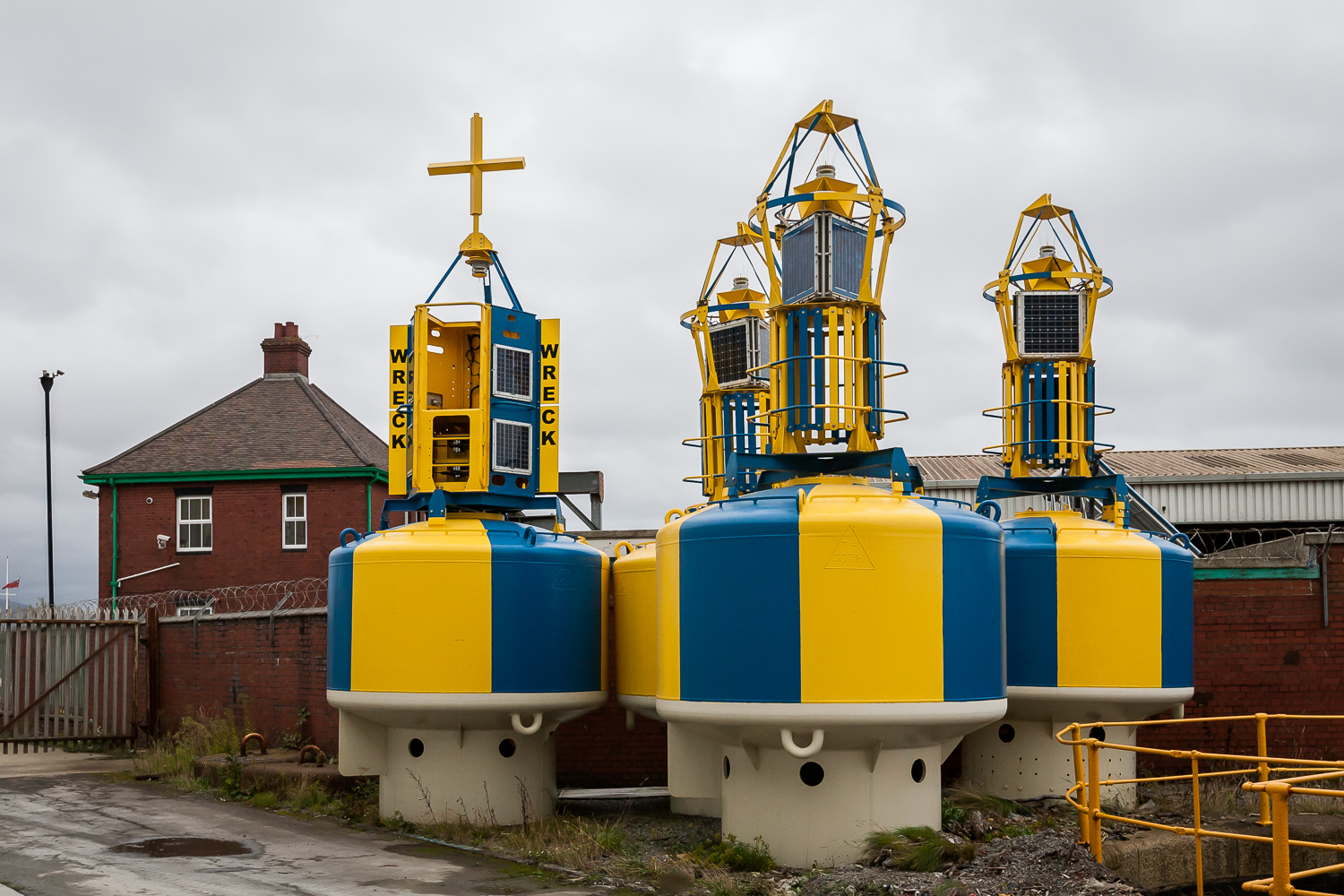 Emergency wreck marking buoys ready for use at our yard in Swansea
---
Buoy services
Buoys are available for hire, contact us for more information.