This helicopter has been purchased specifically to support the tri-General Lighthouse Authorities (GLA) helicopter services contract. The handover was carried out during the Helitech exhibition at the London ExCel Centre.
For the three GLAs this is a significant step towards the commencement of the new contract on 1 December 2015. The helicopter will carry out transport and utility operations including personnel transfers and logistics missions between operating bases, lighthouses and support vessels at sea.
Operation of a collaborative helicopter services contract will bring significant financial savings for the three GLAs operating across the UK and Ireland—the Commissioners of Irish Lights, the Northern Lighthouse Board and Trinity House—when compared to the three separate contracts that have been in operation until now and will lead to smoother operational planning and improvements through the adoption of best working practice across the three GLAs.
Captain Ian McNaught, Executive Chairman of Trinity House, said
"This new helicopter and the support from PDG will see that helicopter operations across the three General Lighthouse Authorities become more efficient, more cost-effective and continue to make a positive contribution to supporting our network of vital aids to navigation and keeping mariners safe at sea. The ongoing cost reductions and the close working between Trinity House and our sister GLAs are something we're very proud to report."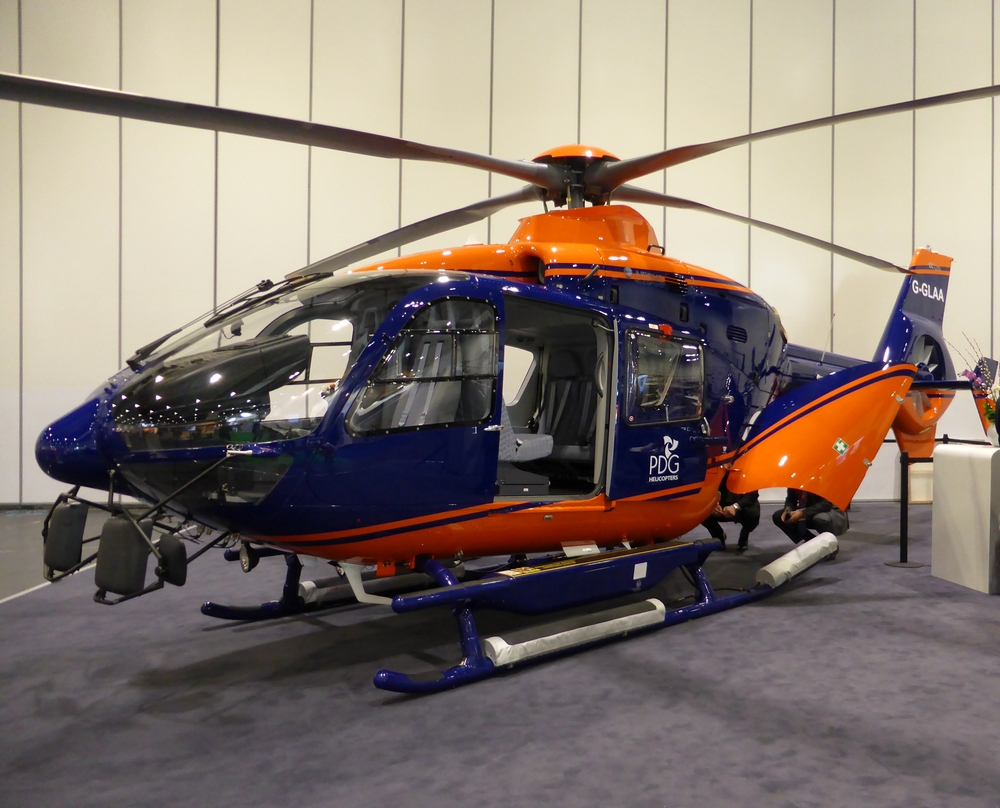 The new EC135 helicopter with call sign G-GLAA at ExCel's Helitech event
(image by Matt Sudol)