THV Galatea attends HOW2 for the deployment of new buoys.
Trinity House have provided a turnkey service for rental buoys at HOW01 and recently undertook a number of buoy moves to relocate these from Hornsea 1 to Hornsea 2, ready for the start of the construction phase. This kept the costs to a minimum for the customer as Trinity House were able to use their expertise to service the original buoys before re-deployment, avoiding the need for replacement.
On this station, she found a fouled mooring line...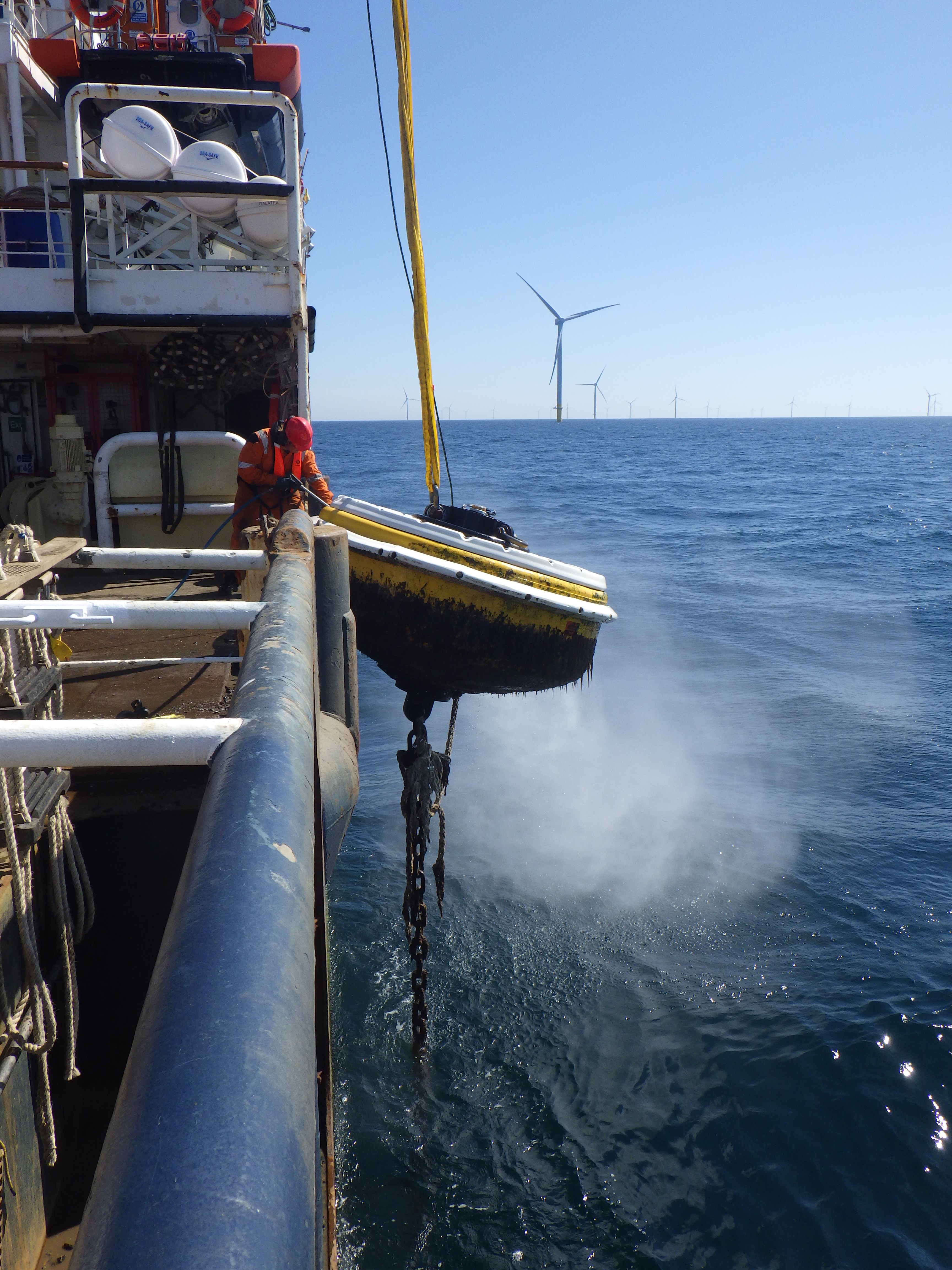 and a damaged lantern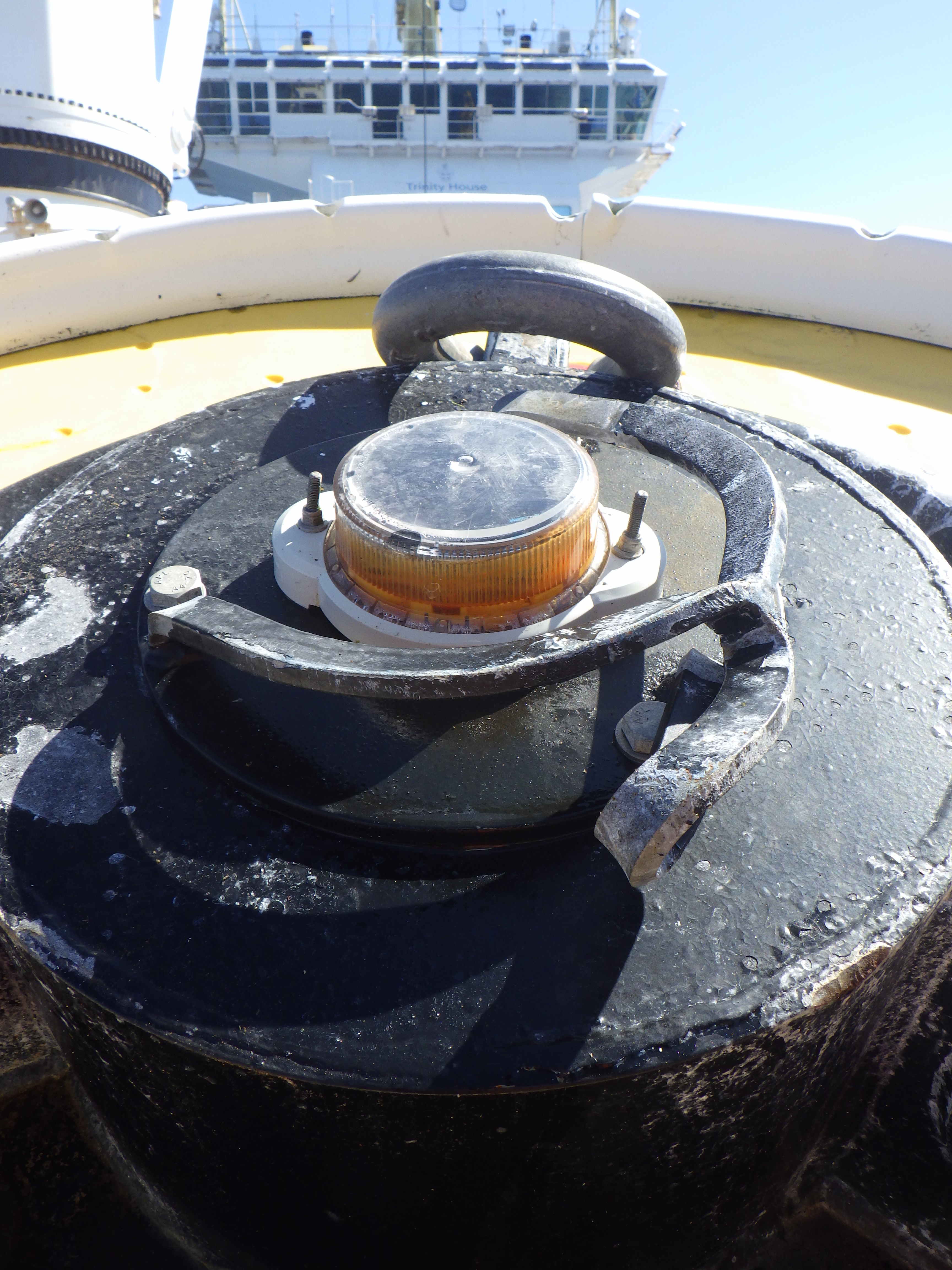 This was soon rectified by the experienced crew on board leaving the station as good as new.