Monitoring for oil/gas decommissioning programmes 
As oil & gas fields reach the end of their lifespan, they must be decommissioned. An empty rig must be marked to ensure the safety of shipping in open seas.
Our client, a major operator in the oil and gas industry, had a number of rigs that needed a robust solution that could be deployed consistently.
We used our existing hardware and software expertise to produce a 'cubicle' that, when connected to a solar array, could monitor the existing safety features of the empty rigs. These included warning lamps, sirens, and available battery power.
The remote package communicates with our Central Monitoring and Control System (CMCS). The monitoring centre can pre-empt light failure and other equipment by tracking failing battery charge and they can operate certain functions of the package remotely.
The contract has been in place since 2018 and, due to client satisfaction, is being rolled to other assets identified for decommissioning.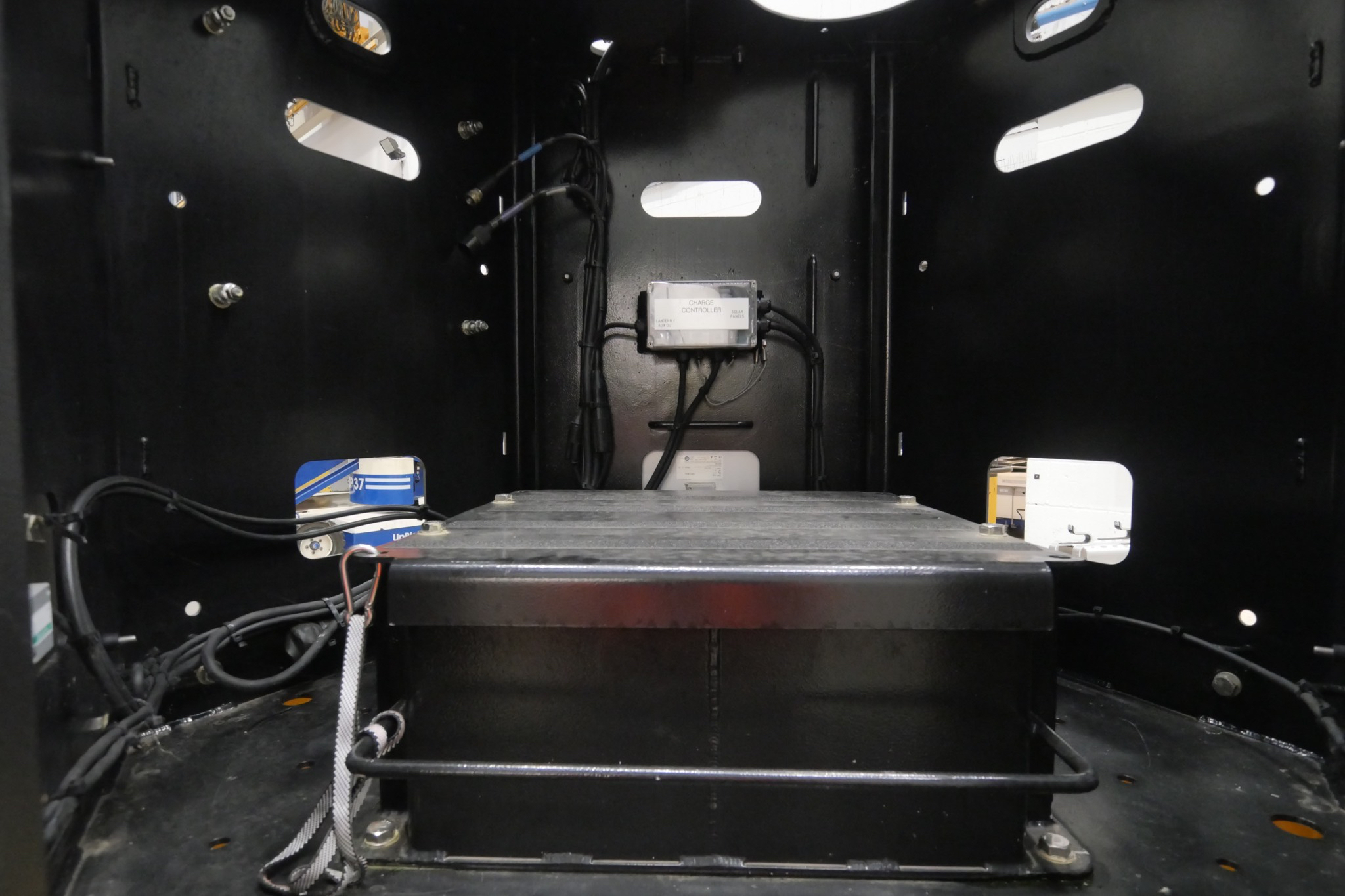 An operational, remotely managed, monitoring package