Seafarers' Advice and Information Line (SAIL)
SAIL is a Citizens Advice service giving free advice to working and ex seafarers, and their families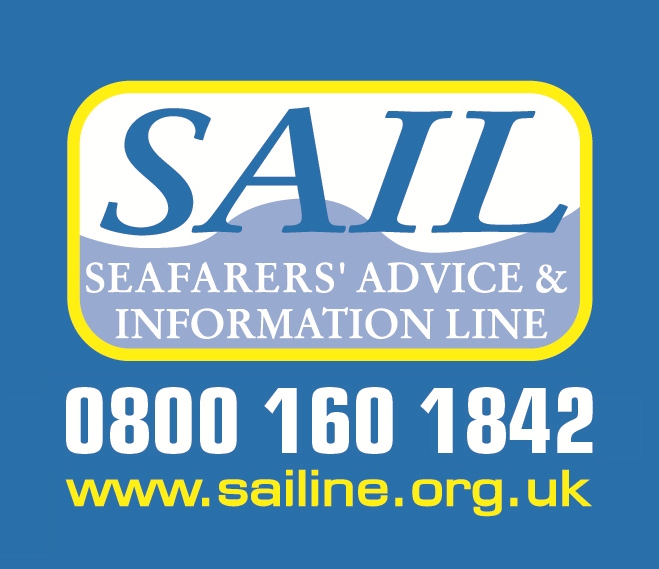 SAIL is a Citizens Advice service giving free advice to working and ex seafarers, and their families. SAIL can support Royal Navy & Royal Marine personnel, merchant seafarers and fishermen.
Advice is given by phone, email and letter. SAIL's advice is fast, free and confidential.
SAIL can help in many different areas, including advice on -

Debt




Benefits




Immigration




Charity grants




Housing




Employment




Consumer problems




Relationship and family issues



The advice lines are open from 10 – 4 on weekdays. The free number is 0800 160 1842. Or you can email them at advice@sailine.org.uk
SAIL has a team of 7 fully-trained professional advisers and helps around 1,000 seafarers every year. The advisers are familiar with the problems that seafarers face.
There is more information on SAIL on the website www.sailine.org.uk